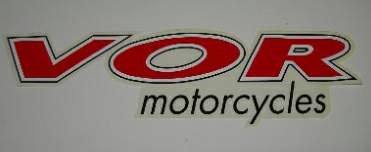 VOR, which actually stands for Vertemati Offroad Racing, is an Italian motorcycle manufacturer, mostly based on off-road, enduro and cross bikes. The company was founded in 1998 and was headquartered in Ronco Briantino, Milan. Although VOR was mostly focused on off-road motorcycles, the company migrated to street bikes in 2002, the same year when it changed its name to Motorcycles VOR.

Getting back to the history of the company, VOR was founded by Alvaro and Guido, two brothers who mostly gained off-road experience by working for other companies. For instance, Vertemati previously worked with Husaberg, a Swedish manufacturer of off-road motorcycles. However, due to unknown reasons, the collaboration between Husaberg and Vertamati has been ended and the Italian company started to develop its own prototypes.

VOR didn't produce too many models, the most popular motorcycle being the MX 450 which was especially addressed to cross competitions. The bike came with a liquid cooled, single cylinder, 4-stroke engine with a Keihin FC 39 fuel system and electronic ignitions. Moreover, it was equipped with chain final drive and with kick starting system.

What's interesting is that this motorcycle comes with a brand new Ohlin suspension system and with a completely redesigned aluminum swingarm that could represent important advantages for consumers looking for an off-road bike.