Bajaj Chetak 150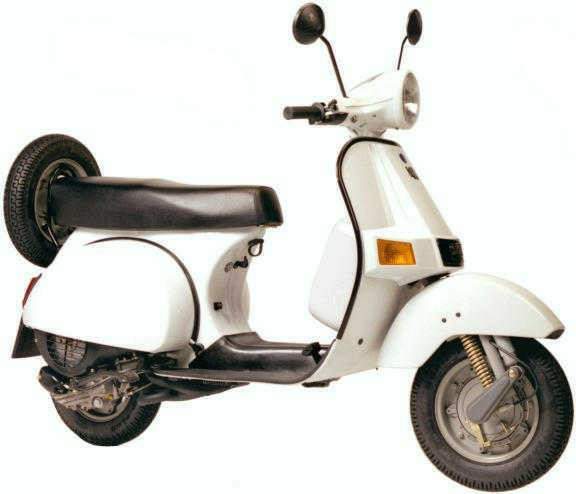 Make Model

Bajaj Chetak 150

Year

2005 - 09

Engine

Two stroke single cylinder

Capacity

145.5 cc / 8.9 cu in

Cooling System

Air cooled

Ignition

Electronic

Battery

12V AC

Starting

Electric

Max Power

5.6 kW / 7.48 hp @ 5500 rpm

Max Torque

10.8 Nm / 1.1 kgf-m / 8 lb-ft @ 3500 rpm

Transmission

Automatic

Final Drive

Belt

Front Suspension

Variable rate coil spring and double acting shock absorber

Rear Suspension

Variable rate coil spring and double acting shock absorber

Front Brakes

Drum, 130 mm

Rear Brakes

Drum, 130 mm

Front Rim

3.50 x 10

Rear Rim

3.50 x 10

Dimensions

Length: 1770 mm / 70.0 in
Width: 670 mm / 26.4 in
Height: 1080 mm / 42.5 in

Wheelbase

1230 mm / 48.4 in

Ground Clearance

135 mm / 5.3 in

Minimum Turning Radius

1.56 m / 5.1 ft

Seat Height

830 mm / 32.7 in

Wet Weight Weight

103 kg / 227 lbs

Fuel Capacity

6.5 L / 1.7 US gal

Average Fuel Consumption

1.7 L/100 km / 60 km/l / 141 US mpg (claimed)

Top Speed

80 km/h / 49.7 mph

Overview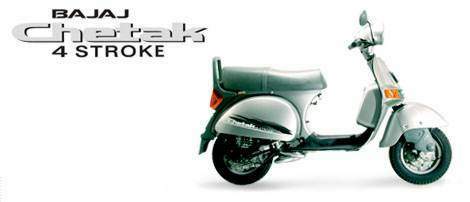 At one point, the best-selling Bajaj model, the Chetak, was selling 100,000 units per month. The waiting list could last a decade and desperate buyers would pay huge premiums above the list price to get one. For a time, Bajaj was the world's largest scooter manufacturer.
So when Bajaj announced late last year it was discontinuing its scooter business to concentrate on motorcycles, the news set off a wave of hand-wringing: Indian newspaper editorials bemoaned the changing times; Old Bajaj scooter ads became TV and Internet sensations.
"Exit an icon," the Statesman newspaper declared. "Salute the scooter."
Bajaj, though, wasn't thinking about icons when it made its decision. Scooter sales have plummeted in this decade as motorcycle sales have boomed. Bajaj stopped most scooter production four years ago.
"We too feel nostalgic about how dear Bajaj scooters have been to the Indian middle class," Milind Bade, a top Bajaj official told reporters. "But the business has to move on."
In many ways, Bajaj was simply moving with the Indian economy, which has blossomed since it was opened to outside investment in the late 1980s.