Icon Brammo Empulse RR Race Bike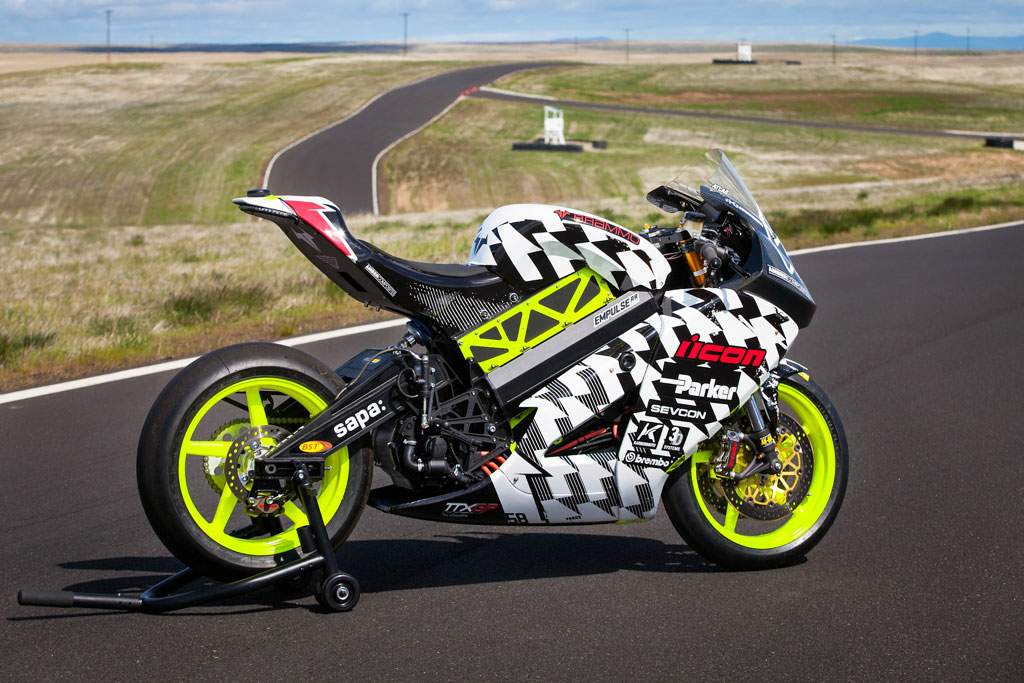 Brammo is back for electric motorcycle racing in the North American TTXGP series, as the Ashland-based company is set to defend it's #1 plate this year with Steve Atlas on board. Gaining a title sponsorship from Icon, Brammo arrived at Infineon Raceway Sears Point with some edgy graphics on the 2012 Brammo Empulse RR. Dropping roughly 35 lbs in weight, and gaining roughly 50hp over the bike they ran at last year's season opener, Brammo is making most of those gains in its revised motor and power inverter for the newest Empulse RR.

The chassis is noticeably the same to last year's bike, and sans some minor improvements here and there, the bike is technically very similar to last year's lap-record setter. Unlike the Brammo Empulse R, the Empulse RR does not use the six-speed IET gearbox. Brammo's Brian Wismann explained to A&R that the high-voltage system that the Empulse RR uses does not benefit as much from the IET gearbox as the lower voltage street bike does, and thus hasn't made it to the race bike…yet.