CR&S Duu Concept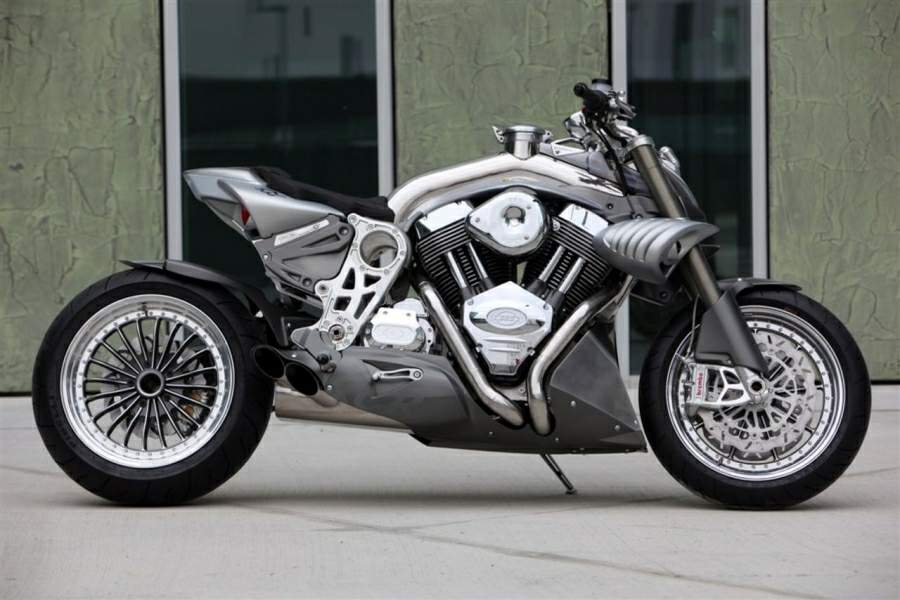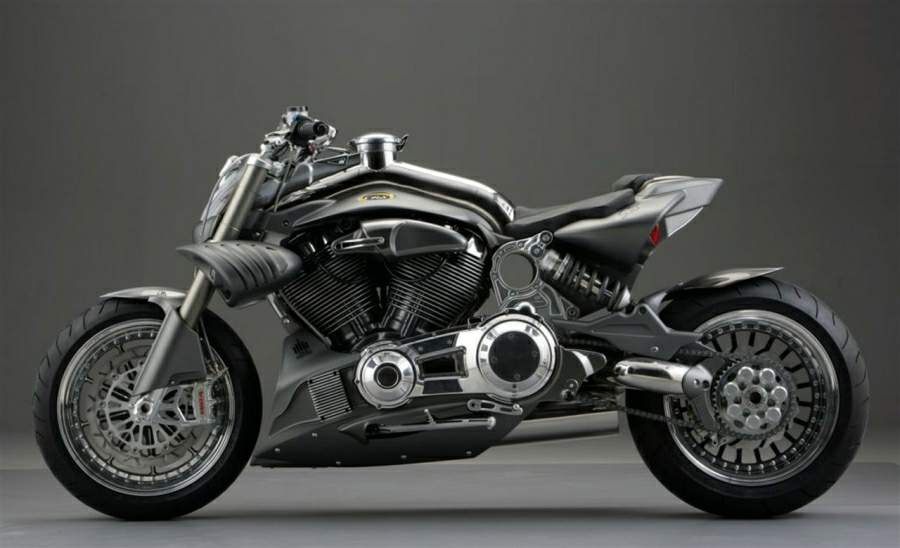 The CR&S "DUU" is a concept bike, It will be a naked, twin seater, premium motorcycle with a modular layout. Two Western Motorcycle Cultures will be synthesized inside the "DUU": a sporty European rolling chassis powered by a muscular American big-twin. The DUU will provide intuitive and fun riding, with a technological approach plus styling innovation.

The CR&S DUU is equipped with the new S&S "X-Wedge" engine with a capacity of 1916cc (117c.i.). S&S celebrated its 50th Anniversary by creating this unique engine as a synthesis of its experience and technology. The X-Wedge is a new engine in the American tradition of big twins, which meets the latest emission and noise standards, but with a special character and high performance.
X-Wedge engine: S&S, a leader in the manufacture of special tuning parts for American "V" twins, produces a full range of road and competition engines. S&S engines hold numerous motorcycle drag racing titles and land speed records.

CR&S introduced the concept of a "tailor-made motorcycle" by its first model, the "VUN". Beginning with the standard version, each customer chooses his motorcycle through a wide range of technical and aesthetic options.
The DUU extends this concept, now synonymous with the CR&S brand. In addition to technical and aesthetic options, the DUU allows different configurations. The CR&S DUU begins with a single or two-seater base module, which provides the main needs of the rider while offering countless configuration options, without affecting functionality or the aesthetic form. Just like the VUN, the DUU is a real CR&S: a motorcycle made for "bikers" by "bikers".

Source CR&S