Ducati 888 SBK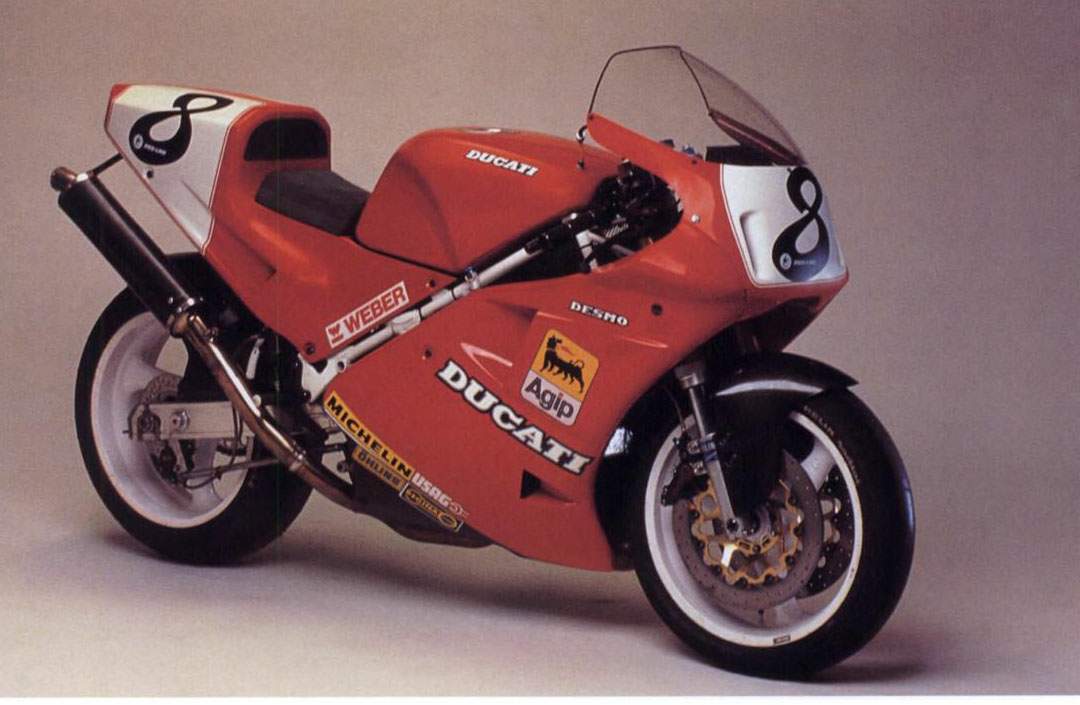 For 1991 there was this updated "Roche replica" 888 Corsa. Museo Ducati
By 1991, the Ducati 888 had won 23 World Superbike races and had only been beaten once. Doug Polen on his Fast by Ferracci bike won 17 races and even held the outright lap record at Jarama for a significant period. World Super Bike had become a huge spectator sport, with recognisable machines that riding fans could relate to, and the 888-cc V-twin Ducatis were dominating the 750-cc four-cylinder Kawasakis, Hondas and Suzukis.
Giancarlo Falappa joined the Ducati team in 1990 after a year with Bimota where he finished 6th in the WSB series, scoring three wins. Known as the "Lion of Jesi" (pronounced "Lesi") for his hometown, Falappa was a bold and charismatic rider, and 1992 would be his best year in WSBK.
Falappa won four of the 26 WSB races in 1992, in a fearsome riding style developed in motocross, where he got his start. Many of Falappa's best performances can be seen on video, including leaning on Scott Russell in a corner towards the end of the first race at Spa as well as the close-run battle with future champion Carl Fogarty at Assen, which he followed with a wheelie victory lap.