Aprilia RS125 1996-97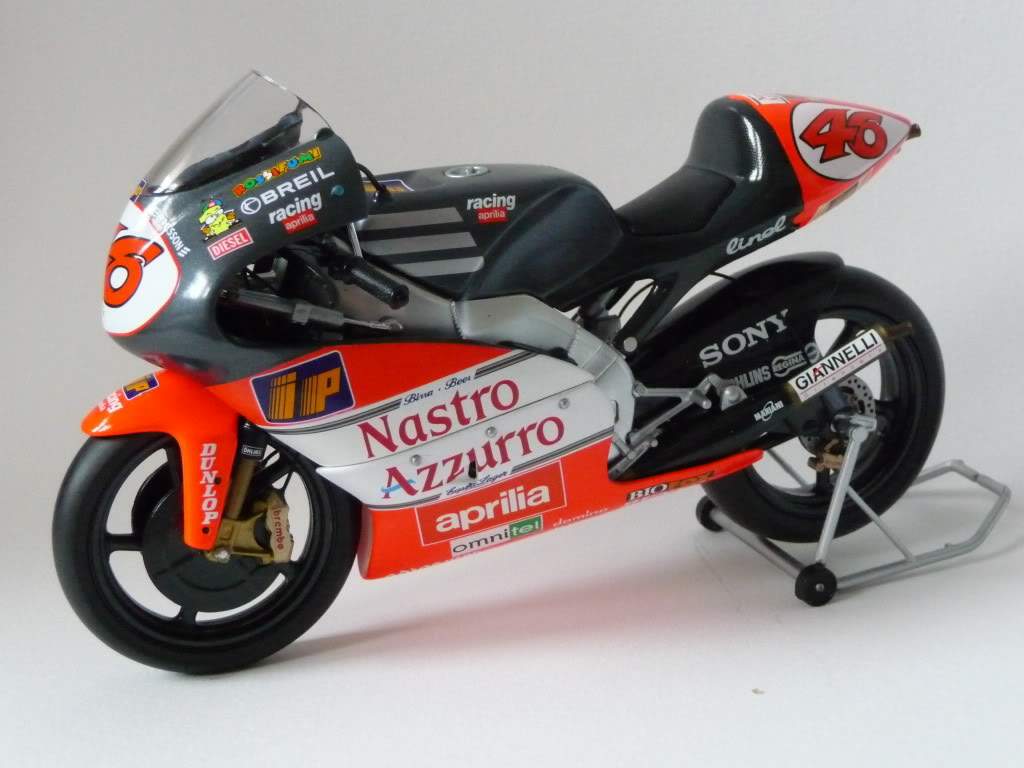 In 1994, Aprilia by way of Sandroni, used Rossi to improve its RS125R and in turn allowed him to learn how to handle the fast new pace of 125cc racing. At first he found himself on a Sandroni in the 1994 Italian championship and continued to ride it through the 1995 European and Italian championships.

Rossi had some success in the 1996 World Championship season, failing to finish five of the season's races and crashing several times. Despite this, in August he won his first World Championship Grand Prix at Brno in the Czech Republic on an AGV Aprilia RS125R. He finished the season in ninth position and proceeded to dominate the 125cc World Championship in the following 1997 season, winning 11 of the 15 races.