Aprilia RS3 Cube MotoGP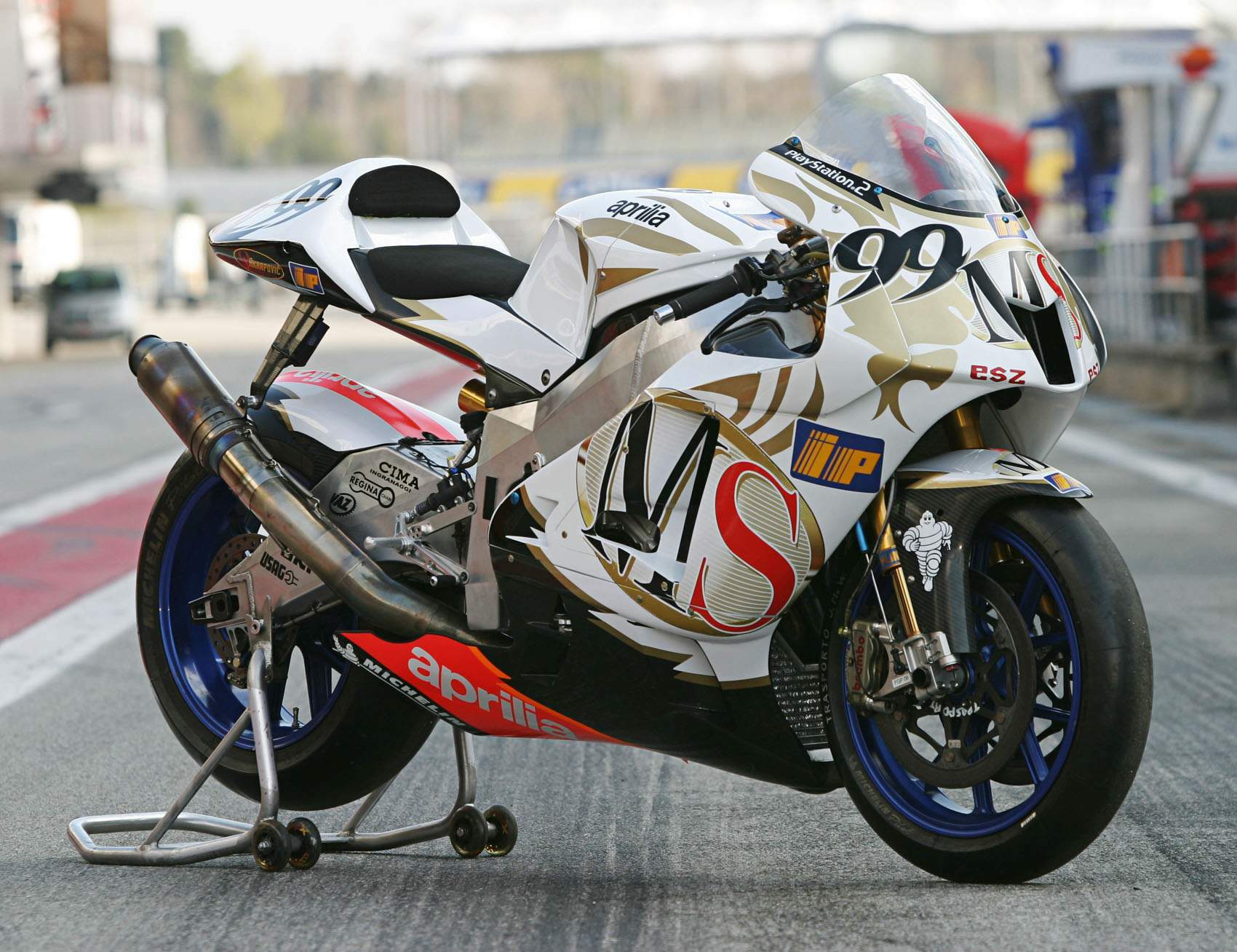 A testbed that never was raced produced 260 bhp (190 kW) at one point, afore Aprilia angled out of MotoGP in 2004. The agent was advised the best able at that time, bearing about 240 bhp (180 kW). Edwards' assistant in the 2003 Aprilia team, Noriyuki Haga, comatose the Cube 28 times in a distinct season. The bike was not a success; Colin Edwards proclaimed the bike was "born bad," and it had "just so abounding things that charge fixing." It had a addiction to wheelie easily, a abridgement of front-end feel, beating from both the advanced and rear wheels, and capricious acknowledgment from its fly-by-wire burke system.

The Cube is powered by a 990 cc inline-3 four-stroke agent (to accommodate to MotoGP rules of that time). It was apparent at the Bologna Motor Show in December 2001 by Aprilia's president, Ivano Beggio, and their chase boss, Jan Witteveen. The Aprilia RS3 Cube is a ancestor chase motorcycle that was developed by Aprilia to attempt in the 2002 until 2004 MotoGP seasons.