Ducati 250 "Desmodromic"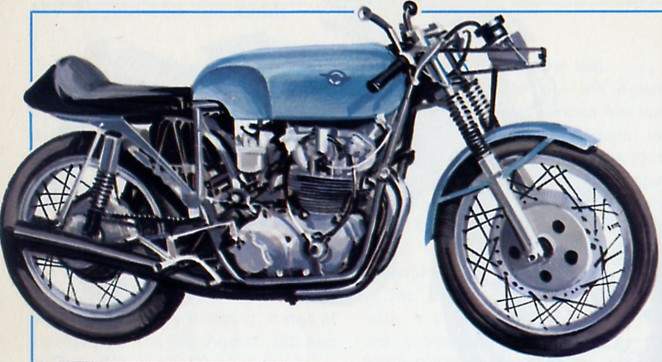 Ducati 250 "Desmodromic" 1960
Among the many private racers who wanted to become owners of the amazing Ducati 125 single-cylinder "desmodromic," there was one who had been particularly insistent in persuading the Bolognan company to grant his wish. (These motorcycles were hard to come by for racers who were not on the manufacturer's team.) The private racer who succeeded in acquiring a Ducati 125 was Mike Hailwood. He was aided by his wealthy father, Stan.
Mike Hailwood rode his Ducati 125 "desmodromic" to win the British speed championship. Both he and his father were so pleased with the performance of the Ducati that they asked Fabio Taglioni, who had designed the "desmodromic" distribution system, to build them a 250 that had the same qualities.
The management of the Ducati company gave its consent, and in 1960 Taglioni got down to work joinng two 125-cc. single-cylinder engines with a new crankcase. The "desmodromic" distribution that he installed was gear-operated this time, like that in the latest version of the Grand Prix 125 two-cylinder. Hailwood took the new motorcycle to Britain, where he rode it both as a test driver and as a racer. He won several victories in Britain and several placings in the world championship.
Motorcycle: Ducati 250 "Desmodromic" Manufacturer: Ducati Meccanica, Borgo
Panigale, Bologna Type: Racing Year: 1960
Engine: Ducati two-cylinder, four-stroke, with "desmodromic" gear-operated three-camshaft overhead distribution. Displacement 249.7 cc. (55.3 mm. x 52 mm.)
Cooling: Air
Transmission: Six-speed block
Power: 43 h.p. at 11,600 r.p.m.
Maximum speed: About 135 m.p.h.
Chassis: Double cradle, continuous, tubular. Front and rear, telescopic suspension
Brakes: Front and rear, central drum, double cam