Ducati 350 Sport Corsa Desmo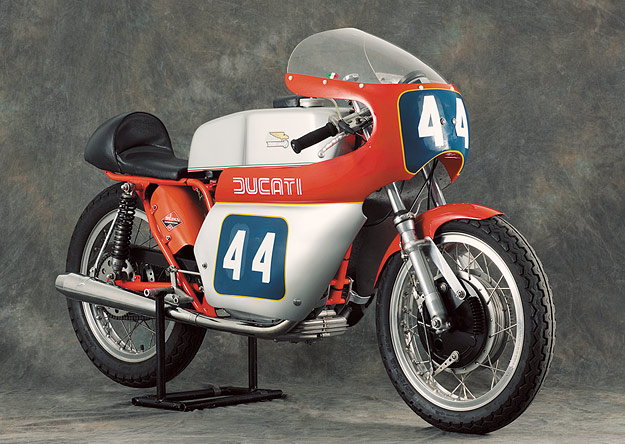 This Ducati is a factory Sport Corsa Desmo 350, and one of just six works machines in existence. It's the machine that introduced the 'wide case' single, a new crankcase design that later found its way into the road bikes—and the design that made Taglioni realize that Ducati could develop the single no further. So he effectively stitched two engines together, and created the L-twin layout we know today.
On a dyno, a well-tuned SCD 350 will reportedly deliver over 40 horses at the back wheel, a bhp/liter ratio that still passes muster today. The bike we're looking at here, with engine #SCD21, only saw brief action on the track: it was used in practice for the 1968 Italian Grand Prix by Bruno Spaggiari, and was shipped to Australia
Source Bikexif Images courtesy of Phil Aynsley. His book Ducati: A Photographic Tribute is available from Amazon.