Gilera Saturno Sanremo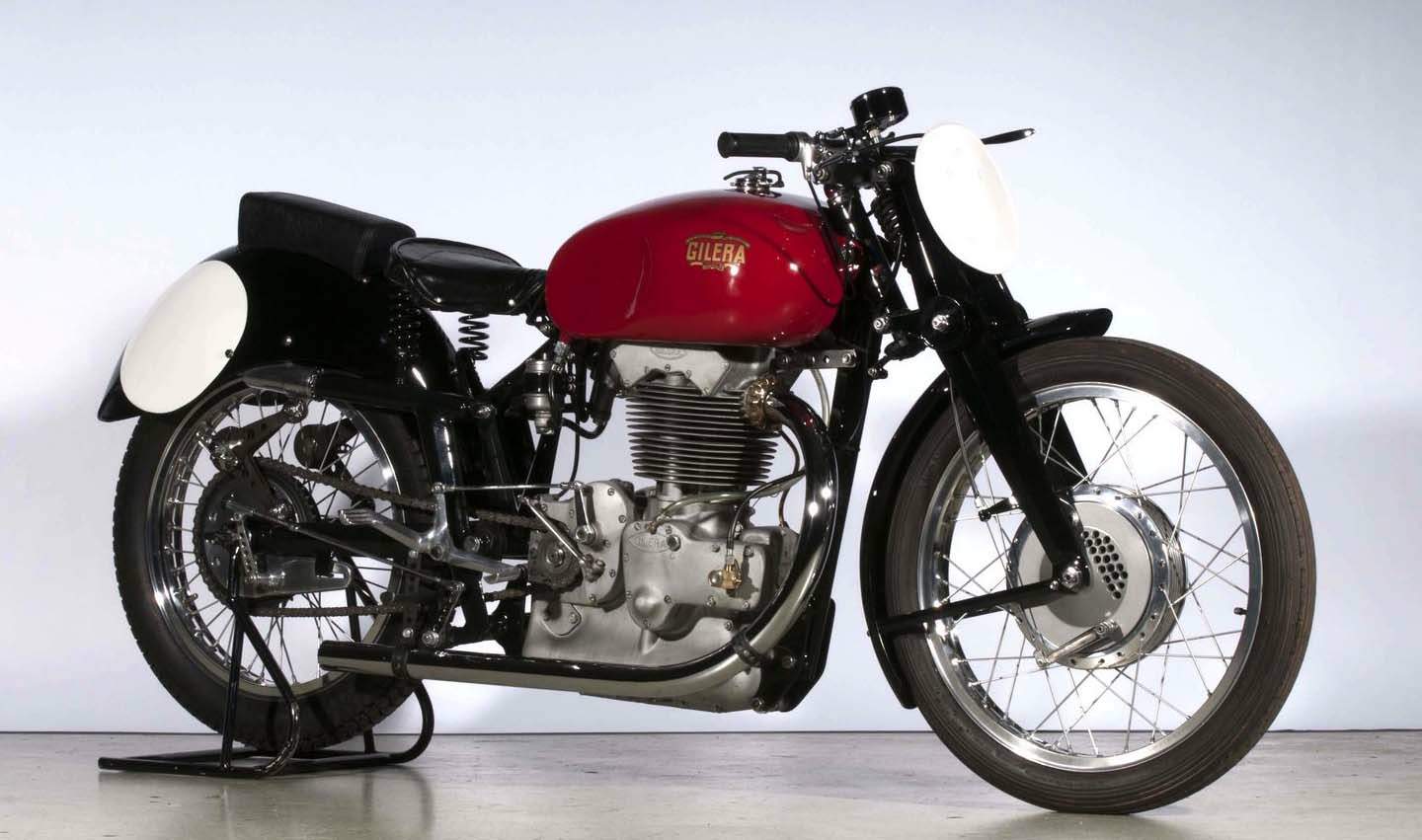 While the Gilera 500 four-cylinder was winning races on tracks around the world, the Italian company also paid attention to other races and to the important long-distance competitions, in which its Grand Prix racers were certainly not the favorites.
So a production model was improved—the single-cylinder Saturno 500, which had appeared in the company's sports catalog since 1939.
The modified Gilera Saturno had already turned in fine performances during the years just after World War II, including wins at the 1947 Monza Grand Prix and Spanish Grand Prix in 1950. The motorcycle also won five consecutive races at Sanremo, which is why that name was added.
It was in the years from 1951 to 1953 that the Saturno Sanremo was most radically modified for racing. First the cylinder was rebuilt and a front telescopic suspension was installed. Then the chassis was redesigned and modernized. The engine was powered up to 40 h.p., which was exceptional for a motorcycle that had been derived from a production model.
Many fine racers rode the Gilera Saturno Sanremo, including Libera Liberati, whose driving skills enabled him to turn in some astonishing performances with this old single-cylinder motorcycle. The vehicle was replaced at the end of 1953.
Motorcycle: Gilera Saturno Sanremo Manufacturer: Moto Gilera, Arcore Type: Racing, long distance Year: 1953
Engine: Gilera single-cylinder, four-stroke, with overhead valve distribution, rod and rocker. Displacement 497.8 cc. (85 mm. x 90 mm.)
Cooling: Air
Transmission: Four-speed block
Power: 40 h.p. at 6,500 r.p.m.
Maximum speed: Over 115 m.p.h. (without fairing)
Chassis: Single cradle, tubular, open below. Front and rear, telescopic suspension
Brakes: Front, central drum; rear, side drum
Related link gilera-saturno.com