BMW R nine T by Revival Cycles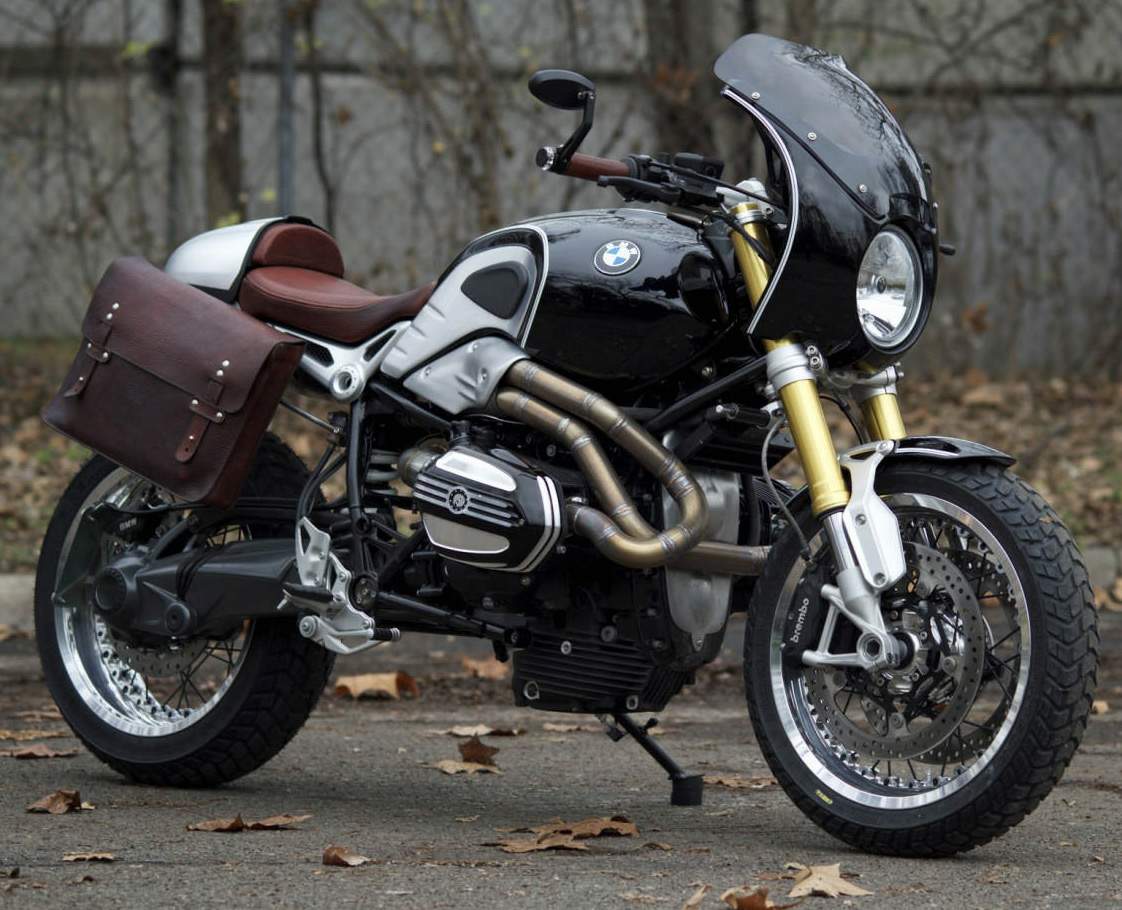 Revival decided to give this BMW R Nine T a little bit of scrambler flair, so a pair of slightly more meaty Pirelli MT60RS were fitted to a pair of matching Kineo polished alloy center-laced spoked wheels.
The exhaust pipes are equal-length stainless steel, and under the tank they've been wrapped with five different metal and fiberglass panels. Since the pannier is on the right, the exhaust crosses over to the left, and it's terminated with a custom silencer that can be tuned for backpressure and noise with baffled discs.
This new exhaust was paired with a custom stainless intake with a washable cotton air-filter, the guys at Revival say it now sounds far more aggressive than it did stock and the easier-breathing engine has resulted in improved throttle response.