BMW R100 "Daytona" by XTR Pepo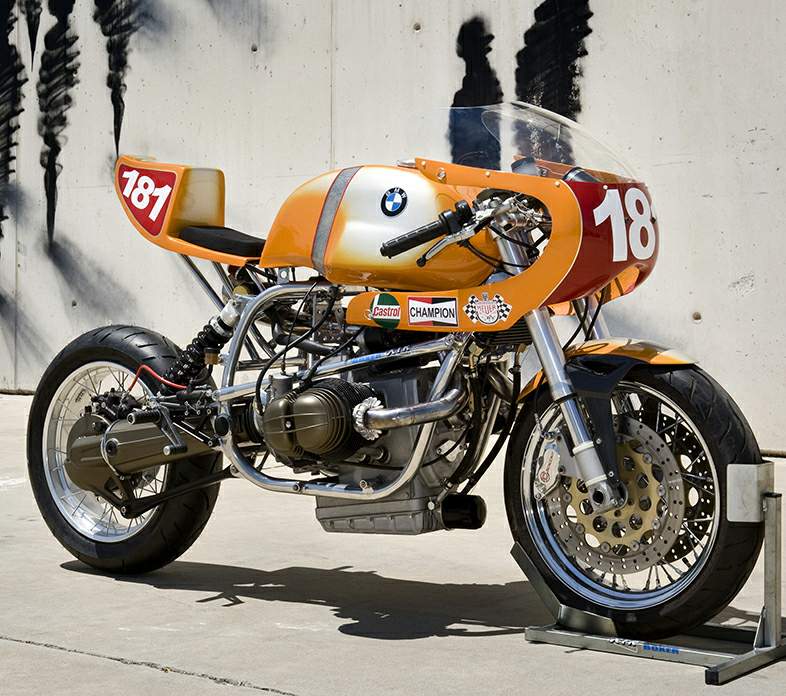 BMW R100 "Daytona" build by Jose "Pepo" Rosell, formerly master and commander of Radical Ducati brand, and now founder of XTR.
XTR Pepo, based in Madrid Spain, uses all kinds of bikes, often humble machines, from Laverda twins to Suzuki 600 Bandits and creates street trackers, scramblers, cafe racers and retro endurance style bikes.
With the help of Max Boxer, he has given a new twist to the BMW R100, what was already a winning bike.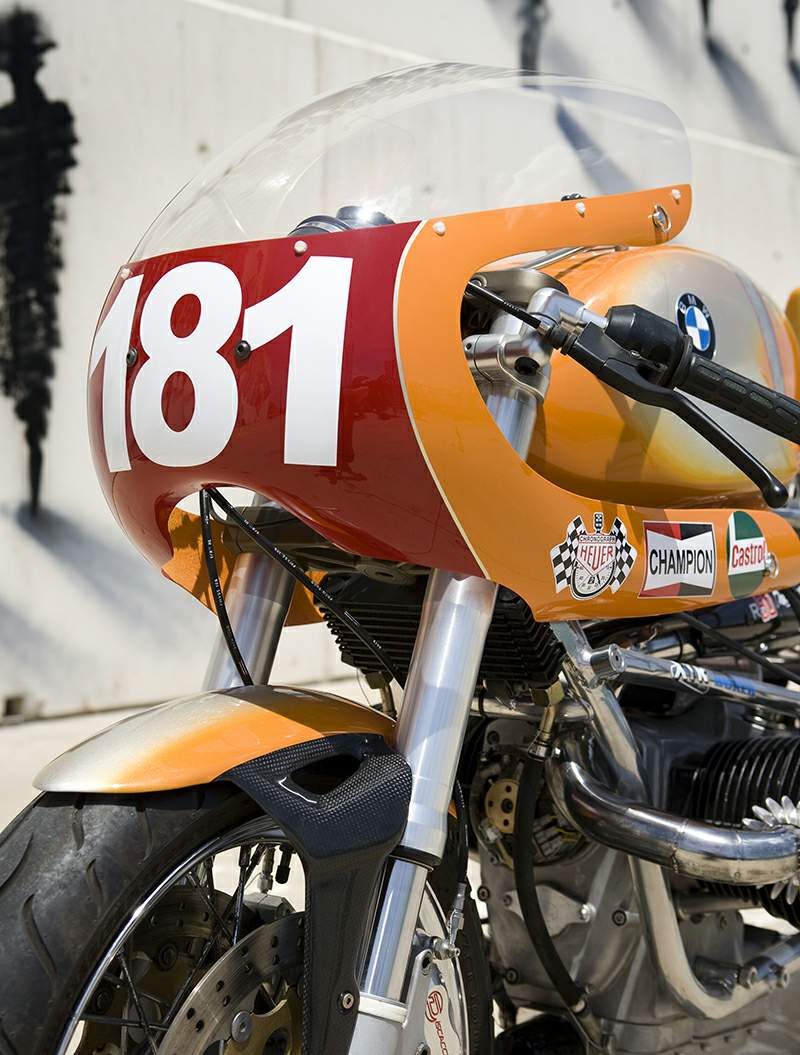 Technical Specifications:
- Donnor bike : BMW.
- Modified BMW R80 ST frame with reinforced tubes.
- R850R "Guardia Civil" Monolever swing arm.
- R850R spoked rear wheel (17 inches).
- Ducati Monster yokes.
- Ducati Sport Classic fork.
- Tomaselli clip ons.
- Ducati Sport Classic spoked front wheel ( 17 inches).
- Ducati Monster 900 rotors.
- Ducati Sport Classic Discacciati calipers kit.
- Ducati Monster 900 brake pump.
- RAD, foldable and adjustable cnc machined levers.
- Tomaselli quick open gas throttle.
- Suzuki GSXR 600, clutch lever.
- Carbon Fiber XTR front mudguard.
- XTR front fairing.
- XTR Custom made front bracket.
- Modified MOTO GUZZI fuel tank.
- Modified Yamaha TZ solo seat.
- Modified Derbi GPR 50 foot levers support.
- Tarrozi foot levers.
- SuperMario 2 in 1 exhaust system.
- XTR PEPO Megaphone.
- Dell'Orto PHM 40 carburetors.
- XTR Potax aluminium air in takes.
- R100 MaxBOXER Powered Engine.
- Crankcase reduced to minimum.
- Upper positioned on frame for more ground clearance, lightened, blueprinted, adjusted,
- Head cylinders worked and gas flowed heads with bigger intakes, big valves.
- Head cylinder cover with rapid oil filling hole.
- Hi comp and light pistons.
- Racing light clutch.
- Oil pan intermediate crankcase, external oil filter.
- Ducati Paso oil radiator with external hoses.
- Revised and updated gearbox with racing adjustments.
- Electrics : Racing wire, LIPO battery, Silent Hetkit electronic front crankshaft ignition with 16 mappings, electronic regulator.