BMW R1200GS Hunter by Ton-Up Garage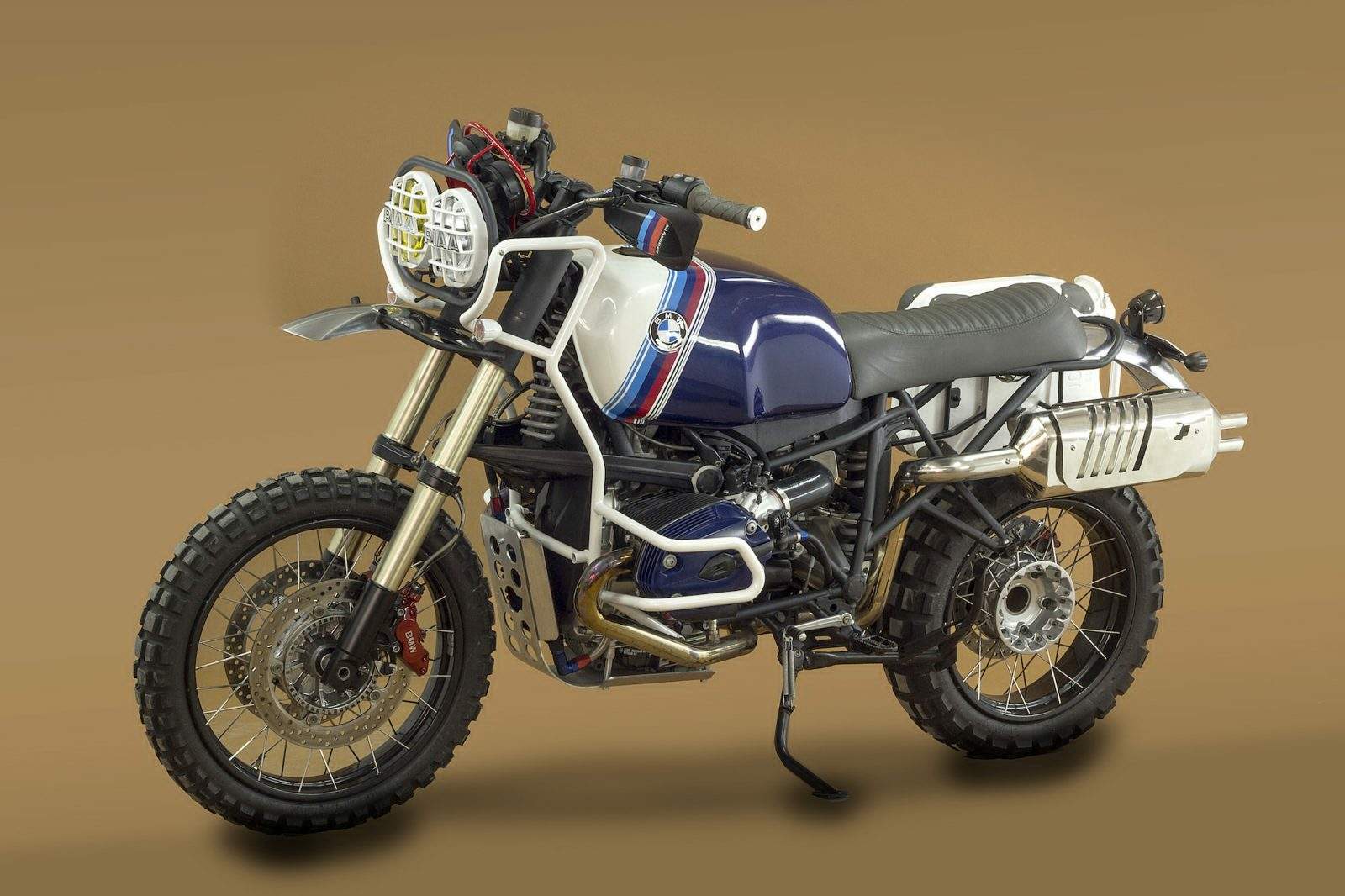 The BMW R1200GS has been the best selling motorcycle from the German manufacturer for years now, over 100,000 have been made since its introduction and many credit it with being the godfather of the modern adventure touring motorcycle genre.

This custom BMW R1200GS you see here is the work of Pedro Oliveira and Daniel Cabral from Ton-up Garage – a Portuguese custom workshop with an established name as one of the best in the business. Their attention to detail is second to none.

Here is a brief description on the build:
Ton-Up garage planned to build it for the Scram Africa, an annual adventure ride through North Africa, but unfortunately never made it to the trip.

The GS1200 is more a cruiser bike than an off-road bike. The most noticeable change made to the bike was the addition of a modified BMW R80 fuel tank - it's now longer and also wider than the original. It needed to be rebuilt underneath to accommodate the fuel pump and different frame, and the stock ABS system was removed to make additional room.
A new electric box was manufactured, and a new battery was housed inside.
The rear sub-frame was rebuilt to accommodate the new grey leather seat, and a white jerry can mount was fabricated on the righthand side.
The front and rear mud guards were shaped from aluminium. The rear mudguard has a black taillight and indicators.
A new front section was built to take the twin PIAA headlights.
They fitted a KN airfilter and new airflow tubes. An entire stainless exhaust was build for this bike. Offroad black handlebars, with grey grips (heated) and hand protectors, offroad style front footpegs and some small rear footpegs was used.

Source Tonupgarage.com