BMW R75/5 Bavarian Knight Café Racer by Fuller Moto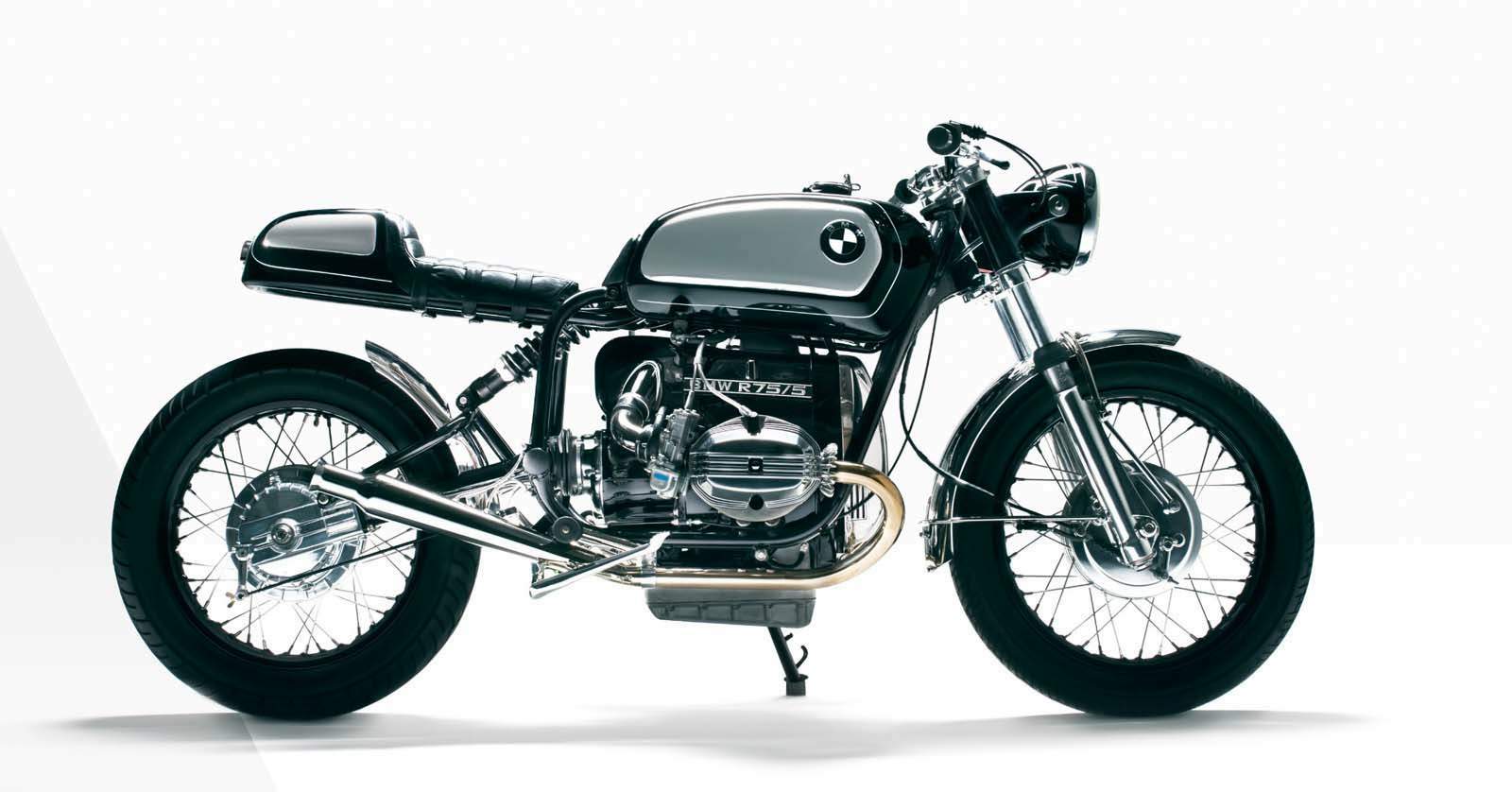 This BMW R75/5 Bavarian Knight Café Racer, was designed by Bryan Fuller and build by Fuller Moto's custom team, based in Atlanta, Georgia.

The Bavarian Knight is a 1975 R75/5 that began as a big pile of parts from all different bikes.
"We wanted to build something that could have originally come from the factories back in the 70's, but with modern touches" said Bryan Fuller.
The Custom R75/5 is as discreet as is possible for a radically lightened, classically shaped café racer, mostly due to the minimalist paint and non-bling finish—even the originally chrome "toaster" panels on the tank have been swapped for polished aluminum. The tail light is out of a '53 Buick porthole from the trim of the fender.
Fuller cut off the old dual shocks and replaced it with a monoshock. A new tail section was made out of chromoly. The original vintage front drums were kept.
The heavy /5 mufflers was swapped for a pair of 1960s-style martini-glass stainless mufflers.
The seat is made from a lived-in, vintage leather jacket. It had just the right amount of wear to become the ideal basis for the seat. The pleats in the seat are the lower part of the jacket and the snaps on the sleeves are what hold the seat on.
Fuller kept the standard airbox. The aluminum gas cap was inspired by the latch system from a Grolsch beer bottle.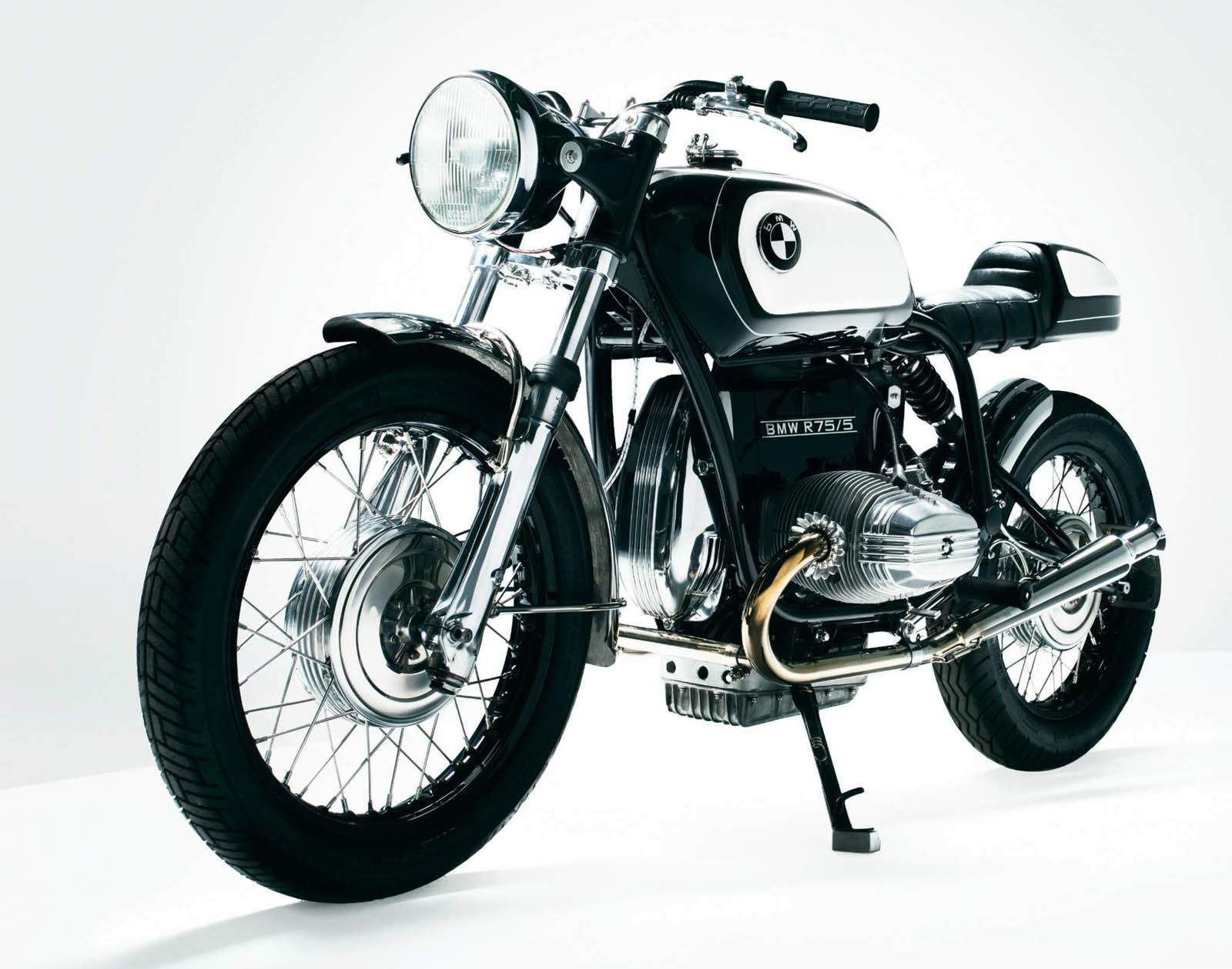 SPECS:

- 1975 BMW R75/5 750cc donor bike
- Drivetrain by Boxerworks in Watkinsville, Georgia
- Swingarm lengthened 2" with FOX Shox mono shock
- Custom rear frame and aluminum tail section, Buick porthole taillight
- Custom aluminum polished tank and tail trim
- Grolsch inspired gas cap clasp of stainless
- ARP 12 point stainless bolts
- Vincent front fender
- Electronic ignition, Speedcell Lithium battery, American Autowire vintage wiring
- Stainless steel exhaust and custom plate moun
Source fullermoto.com