BMW nineT by High Octane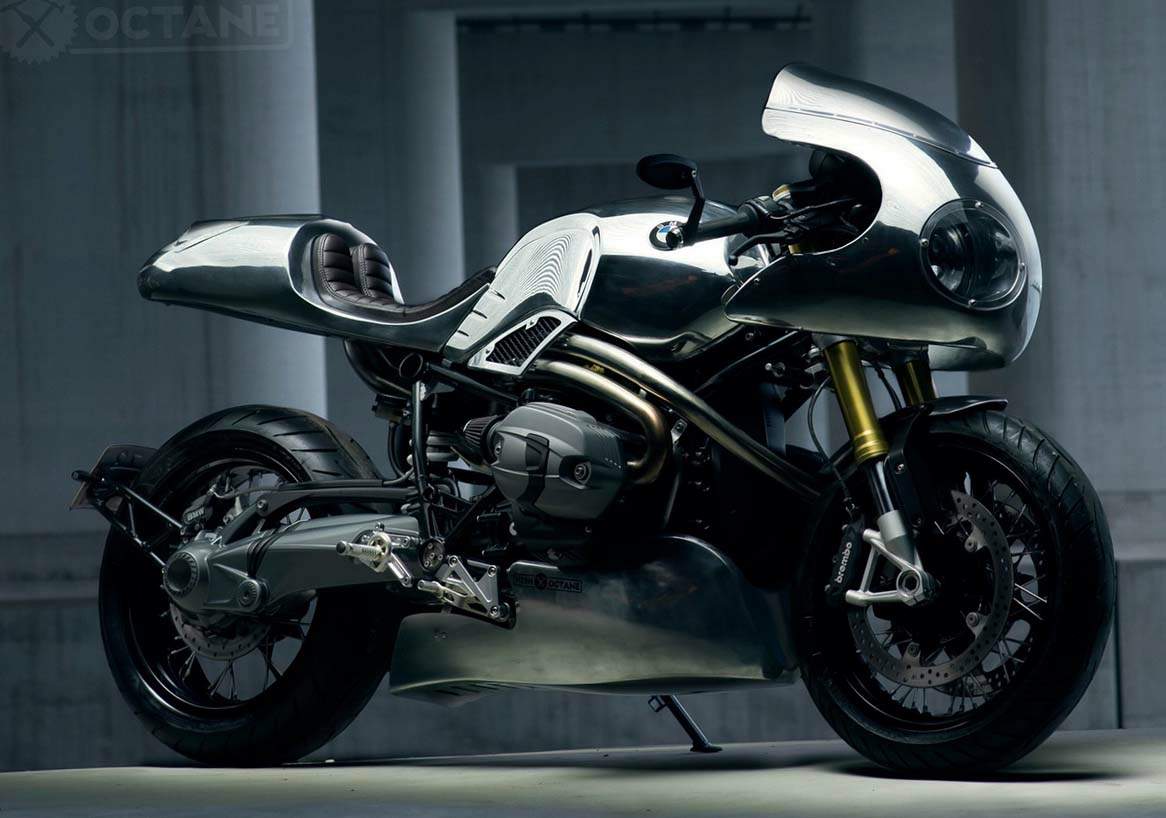 Jeffry Sol's BMW R nineT has been somewhat of a social media sensation since it was unveiled at the Big Twin bike show in the Netherlands. Jeffry is a one man band operating his High Octane Speedshop business out of his home garage and his creations are nothing short of spectacular.
Sol became fascinated at an early age by motorsport, and its influences can be seen on the 70's-inspired HP nineT café racer, as he explains: "If you look at classic racing cars, engines, or old warplanes, you'll see immediately how they were built for speed and functionality,"

Based on the R nineT stock BMW bike, the HP nineT utilizes a plethora of details borrowed from old planes, cars and bikes, manufactured in the manual metalworking days of yore. In fact, to keep it in line with this philosophy, Sol constructed most of the bodywork manually, using an English wheel, willingly making an asymmetrical design.

High Octane doesn't mention any engine-mods (except for the exposed air filter seen in the pics, but this kind of improvement is commonly seen on modified R nineTs). If that is the case, the bike chugs the same power output (110 hp) from its 1,170 cc, air cooled, flat-twin as the stock variant.