Brasse 31BLK Kawasaki Ninja 250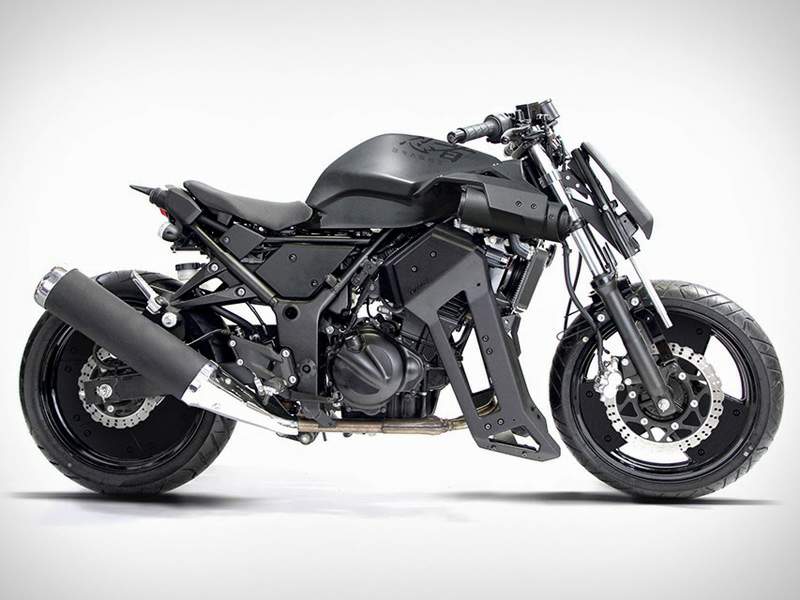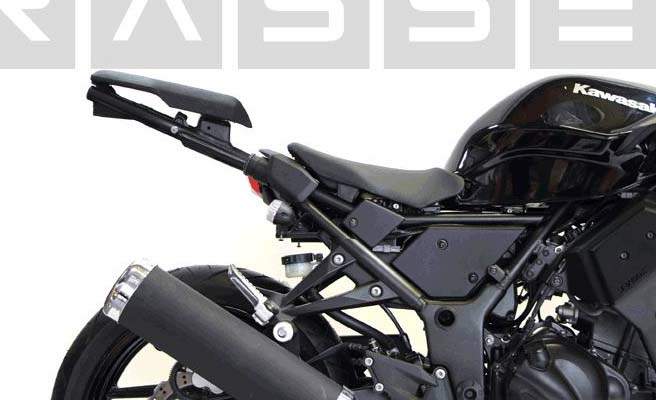 The 31BLK, a modding kit for the Ninja 250 created and sold by Joshua Brasse, an upgrade which will turn your dull Ninja into a bike that will turn more heads than a ZX-10R. That is, if you're willing to take a bold step on the dark side, have your bike stripped of all the plastic bodywork and transformed into an evil streetfighter that will leave your buddies gasping.

One of the coolest features of the 31BLK kit it that it allows you to switch from a two-up bike design to a solo fighter trim in seconds. The rear subframe incorporates a special slot in which the passenger seat slides in and locks. Feel like slicing the city all by yourself? Just pull out the pillion seat and attach it to the front of the bike: it looks amazingly evil and fits perfectly into the build, while not taking up space. A girl wants to ride with you? Again, no problem: take out the seat, lock it in place and hit the road in mega-style.

The even cooler thing about the Brasse 31BLK kit is that it only requires minimal work on the bike, only including bolt-on modifications, and no electrical or mechanical. Having ditched the front fairing and the OEM headlight assembly, creator Joshua Brasse however adds a very cool twin Gullwing setup to the Ninja 250 for an even meaner look, plus the two side "prongs" which make everything look both space-age and Mad Max-ish.