Confederate Custm by Revival Cycles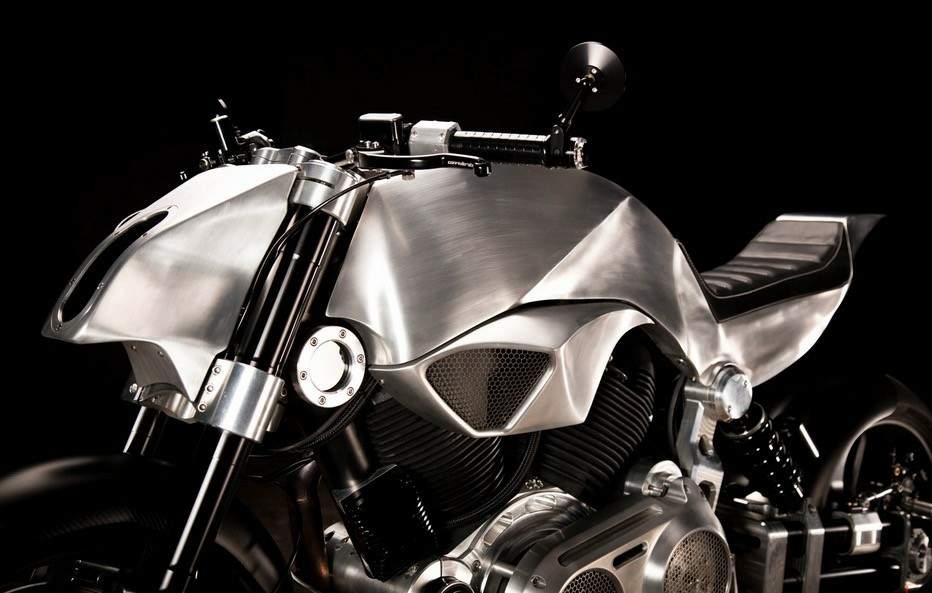 You probably know Confederate Motorcycles for its crazy and unique custom bikes that donít resemble anything else on the market. They are literally rolling works of art each one of them is hand built. So, what do you do if you crash one?
Well, if itís not totaled, you could take it back to Confederate and pay them to restore it. Or, if youíre a bit crazy, you can take it to another great motorcycle builder and ask for a complete overhaul of the damaged machine.

Such is the case with a long time client and good friend of the Revival Cycles motorcycle shop. He tasked the shop in giving his Confederate Hellcat a whole new look after its brakes reportedly failed one day and led to a crash.

The challenge lays simply in the fact that the Confederate Hellcat (and all Confederates for that matter) have a very distinct visual design ethos and it isnít exactly an empty canvas that will easily accept changes.

The major restrictions were to keep the frame/engine/suspension untouched mostly original, yet transform the motorcycle into something that properly paid homage to the original.

However, the team of mechanics and designers there managed to come up with a neat new bodywork, and we can say it perfectly complements the rugged frame and engine shape.

A hand-formed alloy fuel tank was sculpted to fit the Hellcatís backbone and the new more upright seating position. Then a CNC-machined subframe was fabricated in a similar way that the original was, but in this case, it ended up being entirely more organically shaped.

Once the fuel tank and tail section were in place, complementary asymmetric panels covering the oil cooler on the left-hand side and the air intake on the right-hand side were fabricated. The mesh screen was laser cut to match the primary cover screens, as well.

From here, Revival used a xenon projector headlight from an Audi S8 and built an alloy cowl for it to give the bike a more aggressive front end. A new stainless steel exhaust was created to reveal the engine as much as possible, while a custom handlebar clamp was machined to make the bike more comfortable and controllable.

At the end of the day, Revival considered this to be its most challenging design yet.
Source autoevolution.com