Ducati Scrambler Café Racer SCR by Mr. Martini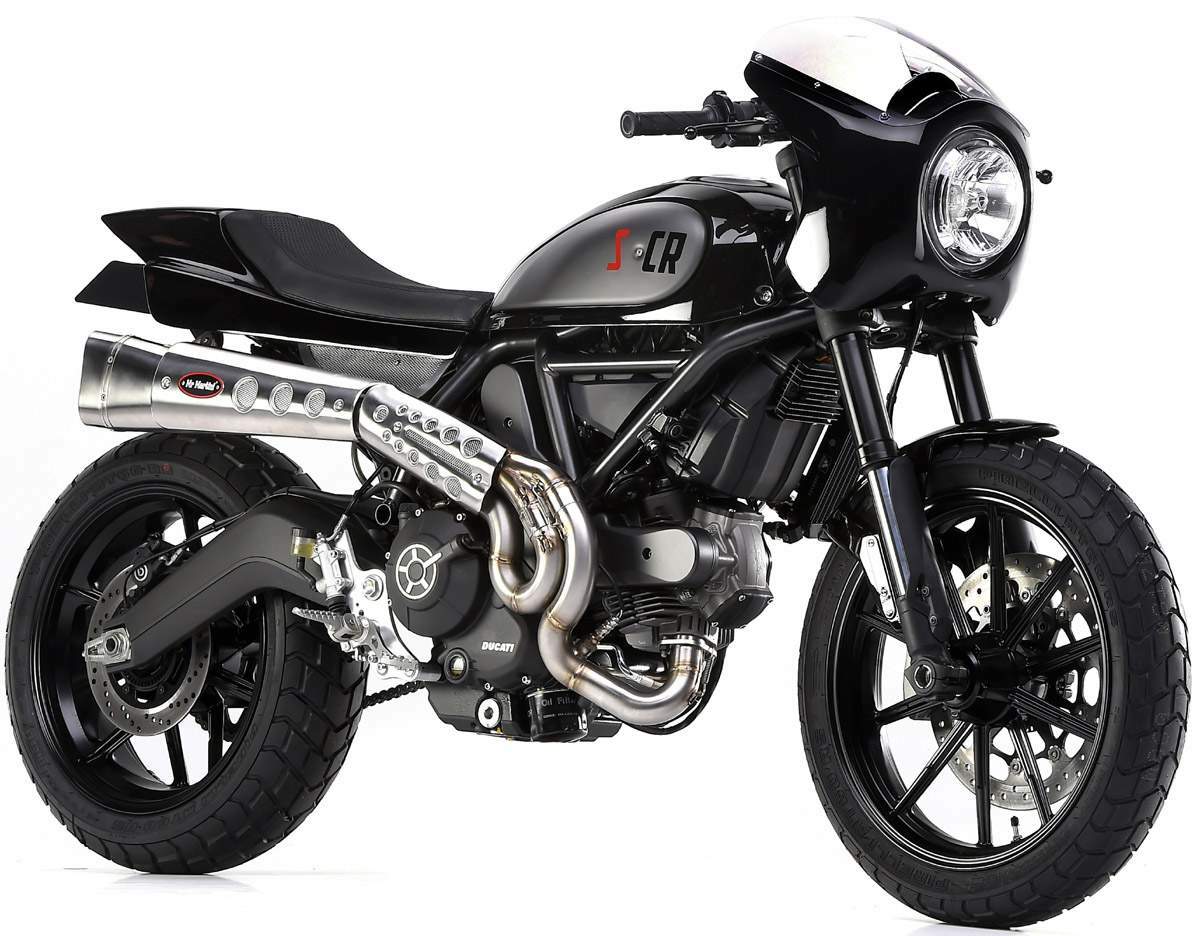 Ducati has sent three bikes to three custom builders and asked them to go wild and creative with these machines. Deus Ex Machina with their "Hondo Grattan", Officine Mermaid with "Scratch" and Mr. Martini's "SCR" have been the lucky three workshops which have been chosen to deliver the first official custom Ducati Scrambler bikes. The custom shops received a Full Throttle, Urban Enduro and a Classic, respectively.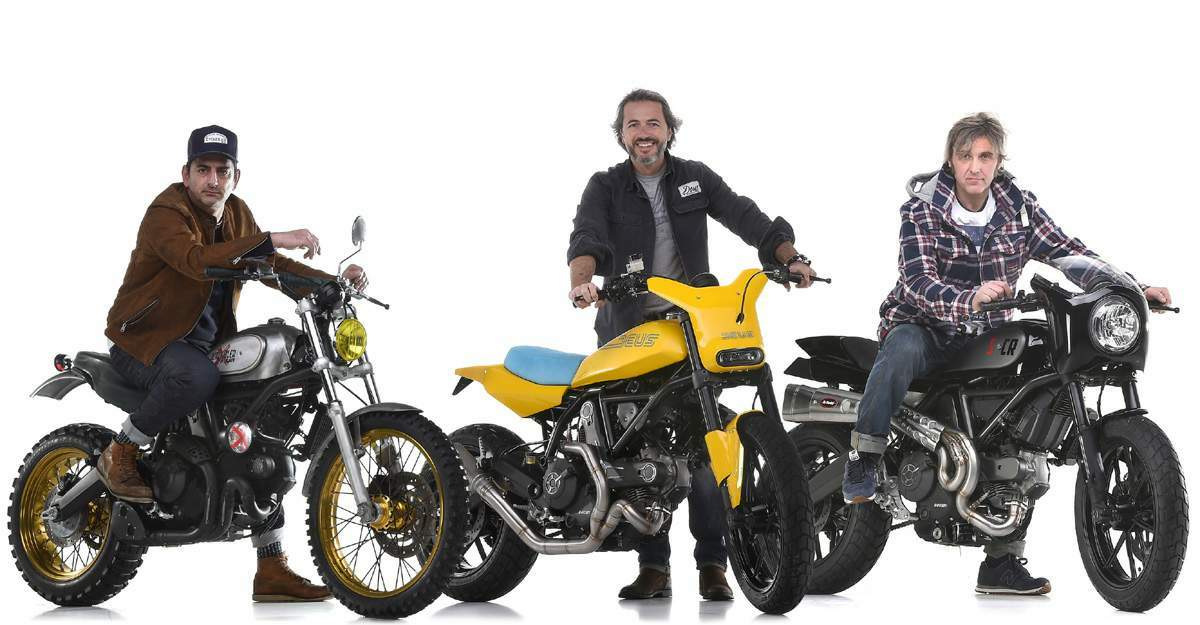 Scrambler Café Racer SCR by Mr. Martini

Mr. Martini has a long history in dealing with Ducati machinery, and the modding kits they've created are true pieces of art. For some reason, The Scrambler Café Racer hails back to both the American and the British origins, but manages to retain plenty of the initial Italian vibe.

Classic scrambler elements such as the high custom exhaust pipes and silencer and the knobbies are reminiscent of off-roading capabilities, while the reworked front and tail section introduce the café-racer-specific road going elements. Mr. Martini also relocated the foot pegs, handlebar mounts and replaced the rear suspension for a performance-oriented character and true on-off nerve for their creation.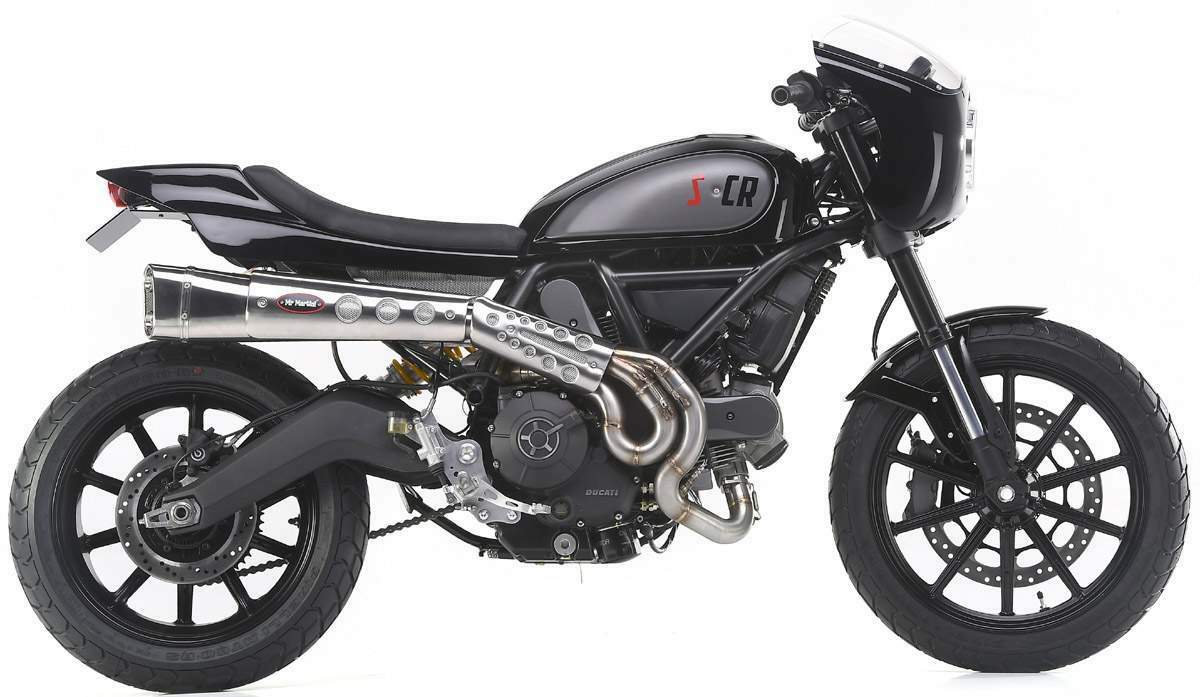 "I decided to revolutionise the basic concept, from Ducati Scrambler to Café Racer. The style is reminiscent of American rather than British design, owing partly to the fact that the roots of the original Ducati Scrambler project date from the seventies. Although the style is that of a Café Racer, this bike has a combination of elements that make it unique. In fact, details such as the high exhaust and knobby tyres retain a decidedly Ducati Scrambler flavour. This fusion gave our bike its name: S.C.R. - Scrambler Café Racer," says Nicola Martini, customiser at Mr. Martini. "We've changed the nose fairing, the tail-piece, the whole of the exhaust, the foot-peg and handlebar mountings and the rear suspension unit and have, of course, given the bike a new colour. The Scrambler Café Racer is in 'total black' including the saddle, undertail and timing belt covers," he adds.