Ducati XDiavel "Thiverval" by Fred Krugger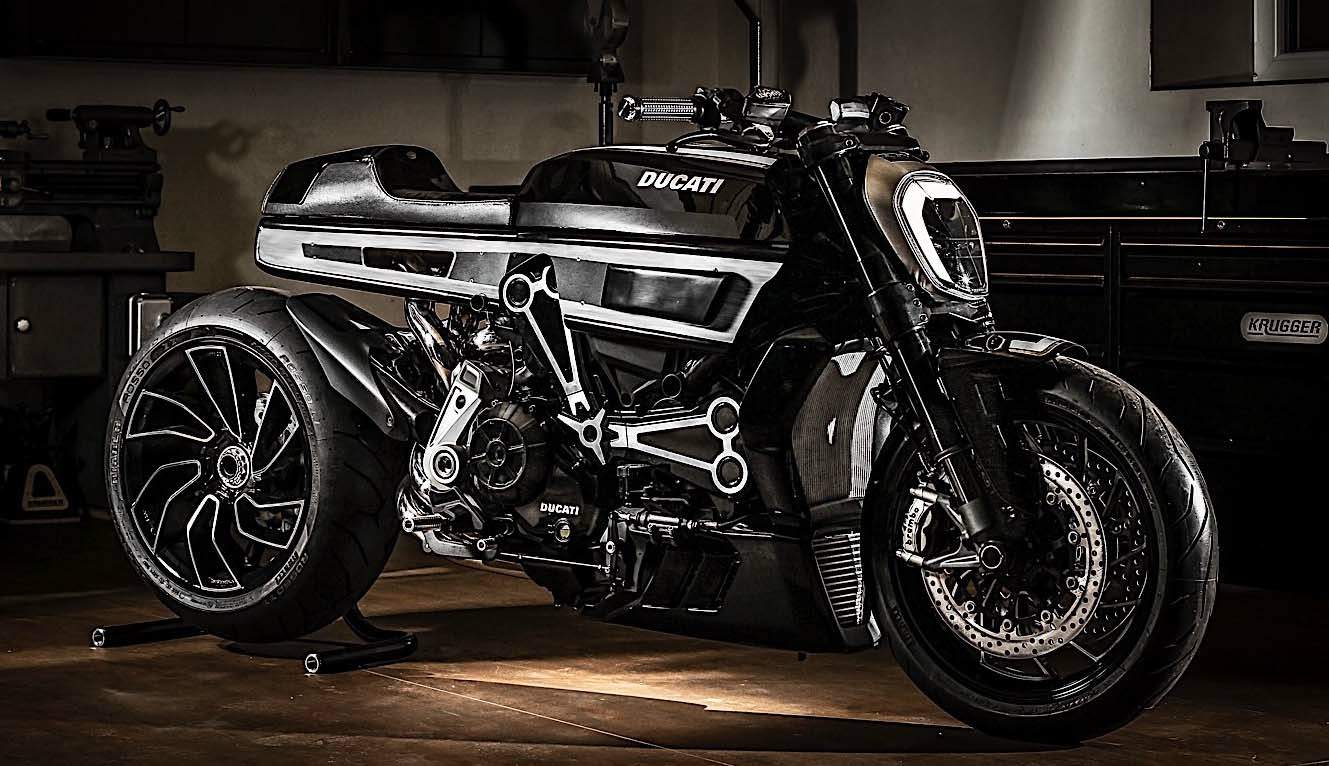 Belgium's Fred Krugger, has released a new masterpiece based off the Ducati XDiavel. The machine 'thiverval' named after a small race track on the outskirts of Paris, was presented during the 2017 Bikers' Classics, held at Spa-Francorchamps in Belgium. This event attracts thousands of vintage motorcycle racing, customized bike and café racer fans. Fred Krugger, twice winner of the AMD Custom Bikes Building World Championship, and one of the world's best-known customizers, wanted to create an imaginative power cruiser that would, however, retain strong ties with the 'XDiavel' and Ducati's designs.
The 'Thiverval's' engine has been left in full view, while the trellis frame has been deliberately hidden to simplify the lines of the bike. The original headlight has been kept as a clearly recognizable trait whereas the superstructures have been completely rebuilt, especially tank and tail, using varying gloss, matt, and chrome finishes dominated by black.
The exhaust is now incorporated under the seat, in typical Ducati style. The rear-light fits well into the general design ethos of the 'Thiverval'.