"Graffiti" by DP Customs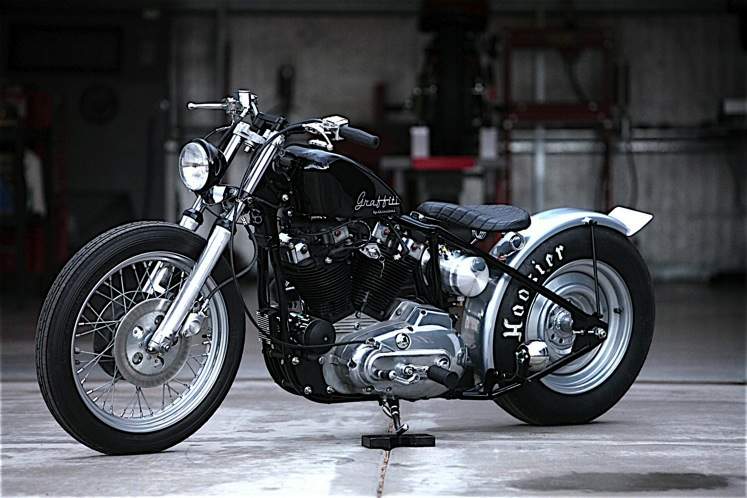 Del Prado brothers released one more stunner. Get a load of their newest "Graffiti" motorcycling work of Art. It's truly amazing how something so simple and so straightforward can look so so good.

Inspired by Bob Falfa's '55 Chevy (American Graffiti) this bike features some of the neatest looking details, like steel Hot Rod wheel in the back with a Hoosier drag tire, straight exhaust and aluminum Mooneye's oil tank.