Harley "The Mack" by DP Customs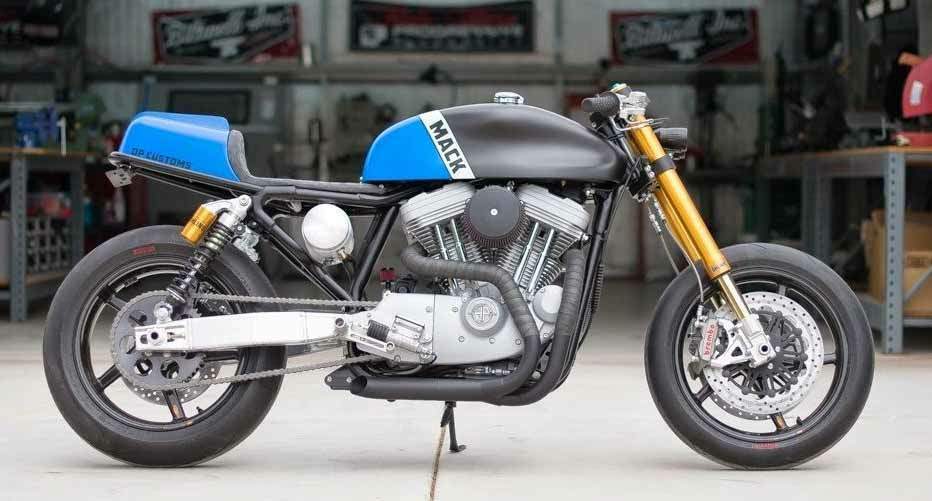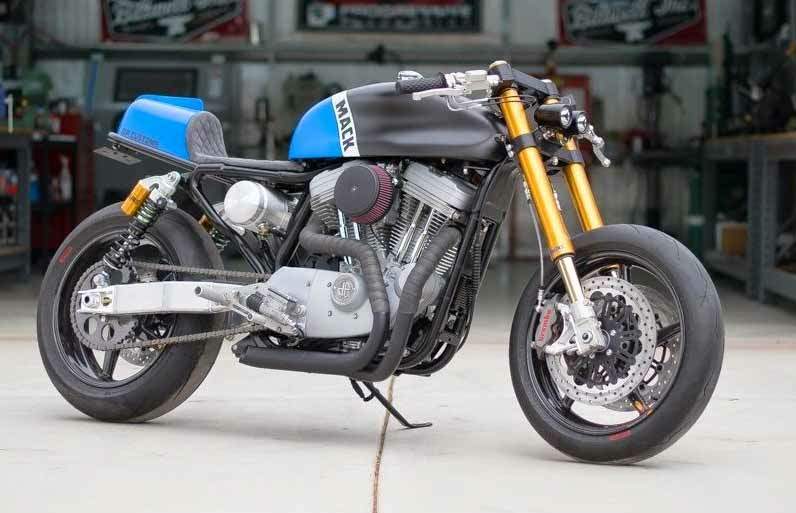 "The Mack." This machine was built to perform with no expense spared. The motor is a fresh 1250cc with performance cylinders, pistons, ported heads, big valves, hot cams, the works. Suspension is the best from Ohlins. Brakes are the best from Brembo. Carbon fiber wheels are the best from BST. Every single piece of this bike has been fabricated and engineered to the highest standards.

Does it belong on the race track or the street? The answer is both!
Source DP Customs.