Laverda SF 750 by Wrenchmonkees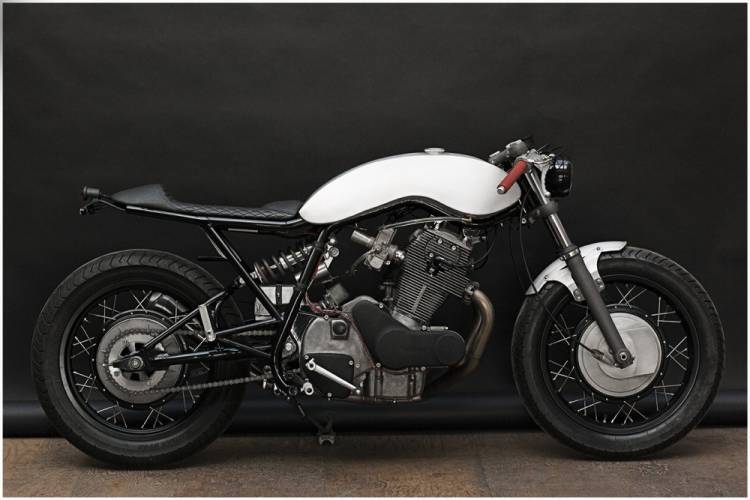 MONKEE #59 retains the stock engine and Dell'Orto PHF carbs, with the standard frame cleaned up and rear frame shortened. The frame/swingarm has been altered to monoshock; the front fork is lowered by 30mm using Wirth progressive springs.
At the front of the Danish-built motorcycle are a Motogadget Tiny gauge, 4.5″ headlight, LED turns and rearlight, one-off light brackets front and rear, along with custom aluminium battery box and complete wiring, all coming from Wrenchmonkees. The standard triple trees have been cleaned up, and accentuated with Motocicli Veloci clip-ons and racegrips. The custom aluminium tank, aluminium front fender and brackets, as well as the one-off seat are in-house items. The new electronic ignition system consists of a Dyna Dubble Ignition coil, DMC photocell/ignition plate and DMC ignition box.
The stock brakes have been rebuilt, with the standard hubs and new 18″ aluminium rims (in semigloss black) are wrapped in Pirelli BT 45 rubber. The custom Laverda SF 750 is finally set off with a custom Wrenchmonkees 2-in-1 stainless steel exhaust, SPARK muffler, Tarozzi aluminum footpegs and metallic black paint.