Sarolea Manx7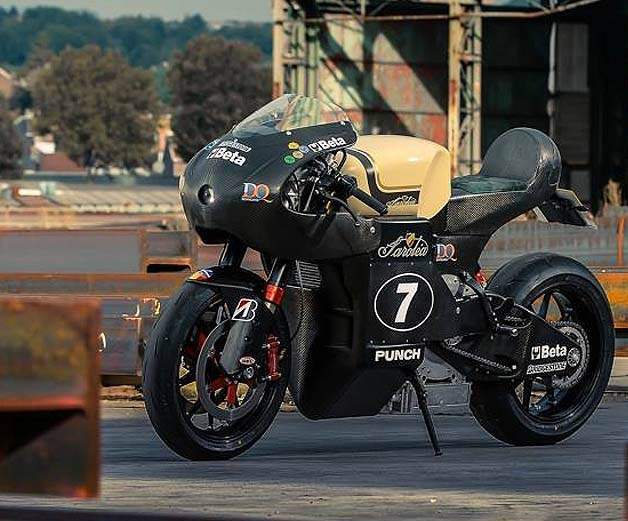 Brief history of Saroléa Motorcycles

Saroléa was founded in 1850, in Herstal (Liège) in Belgium, as an arms factory by Joseph Saroléa. The company is one of the oldest motorcycle brands still manufacturing two-wheeled motorised machines.

His sons took over the management of the company, after Joseph died in 1894, and it grew bigger and bigger.

The company hand built motorcycles that proved their ability by competing in arduous long distance, reliability and hill climb competitions.

Business was prosperous until August 1914, when the factory was requisitioned by German troops and production was halted.

At the beginning of 1940, for the second time in less than half a century, because of war, Saroléa almost stopped production. With a very limited workforce, they supplied the Belgian market with lightweight 125cc machines and bicycle and tandems were responsible for the majority of the production.

Saroléa's management decided to pull out of racing because of financial reasons - a sign that the end was near.

On the 31st of December, Saroléa dealers received two letters, one on Saroléa head paper and the other one from Gillet. These announced that Leon Gillet & Sons were taking control of Saroléa.
​
From that day, until the beginning of 1963, Saroléa built 50cc mopeds using engines from JLO, HWM and Mi-Val and motorcycles equipped with 100cc and 200cc Sachs engines.
​
Saroléa/Gillet supplied the army with spare parts until 1973 - the official date of the company's cessation of activity.

In 2008, the Saroléa name resurrected when it was bought by twin brothers, Torsten and Bjorn Robbens who wanted to develop and build high-performance 100% electric race machines. A new production facility was established in Belgium, near Ghent.

In 2010, the first version of the SP7 race bike was built by hand at their workshop in Belgium. All components were designed and engineered by Torsten Robbens, who has an impressive motorsport background - McLaren F1, Porsche and Audi world endurance, aerospace (ExoMars, Proba-V, Solar sat) and also in military engineering.

During the next three years, the prototypes underwent continuous improvement and, in 2014, Saroléa competed in the Isle of Man TT Zero. Skilled road racer, Robert Wilson took the all-carbon SP7 to an amazing 4th place, at an average speed of 93.50 mph, just 0.4 seconds off the podium.

For 2015, the SP7 race machine moved from the track to the road and a 100% electric street-legal super-bike saw the light - the Saroléa MANX7.

In 2017, the company launched a limited series of their street legal super bike. The MANX7 is based on the same technology and performance as its SP7 TT race bikes.
Read the entire post on sarolea.com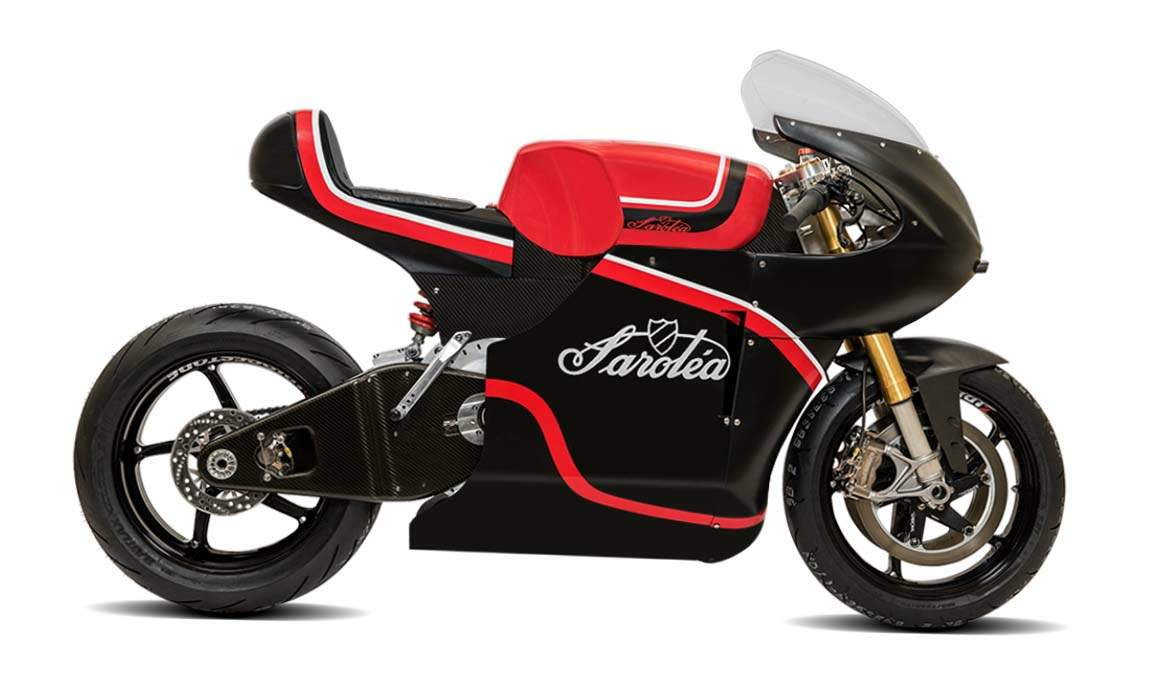 Specifications
Front brake Beringer 4-pistons Radial Aerotec
Rear brake Beringer 2-pistons Radial Aerotec
Front wheel OZ Racing, Piega R forged aluminium 3.50" x 17"
Rear wheel OZ Racing, Piega R forged aluminium 6.50" x 17"
Front suspension Öhlins Ø 43 mm Superbike Telegabel FGR 300
Rear suspension Öhlins monoshock TTX
Swing arm Carbon fiber, built in-house
Battery Lithium-ion
Charge system Quick charge capabilities
Front tyre Bridgestone Battlax RS10 120/70 ZR17
Rear tyre Bridgestone Battlax RS10 195/55 ZR17