Suzuki Bandit 600 "Suzuka" by XTR Pepo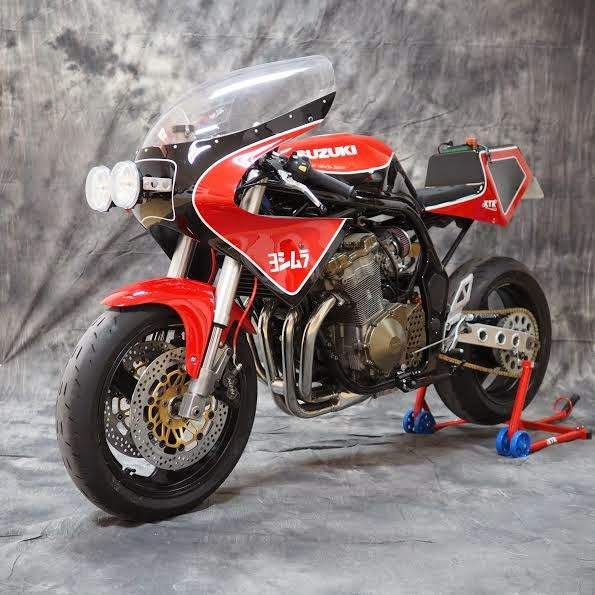 This 1998 Suzuki Bandit 600 with large doses of Yoshimura, was build by Jose "Pepo" Rosell, formerly master and commander of Radical Ducati brand, and now founder of XTR.
On January 2014, after more than 15 years, Pepo, the legendary father of Radical Ducati, had announced that RAD was closing his workshop and stopping his activity. Later last year, the French company Ducatiamo, managed by Yann Thomas, announced that they continue the Radical Ducati work, building and selling RAD bikes and parts.
"One of the things I thought was to build bikes for fun and not for work, do just for fun. I decided to do all kinds of bikes and not just Ducatis" said Pepo

This time it is the turn of the R 1000 GS Yoshimura Suzuki Endurance who won 8hour Suzuka and the chosen base has been a Bandit 600. The subframe has been removed and XTR has created a new tail for attaching a modified Ducati TT2.
The gas tank is the original and the front also comes from a Ducati TT2 modified to docked together with a new spider. The headlights so characteristic of endurance racing come from a Derbi Senda.

The chassis, the fork, swingarm, wheels and brakes come from the GSX-R 750. The silencer is a Spark and has a lithium batery.

Source XTR Pepo