Yamaha R6 Custom by Vintage Addiction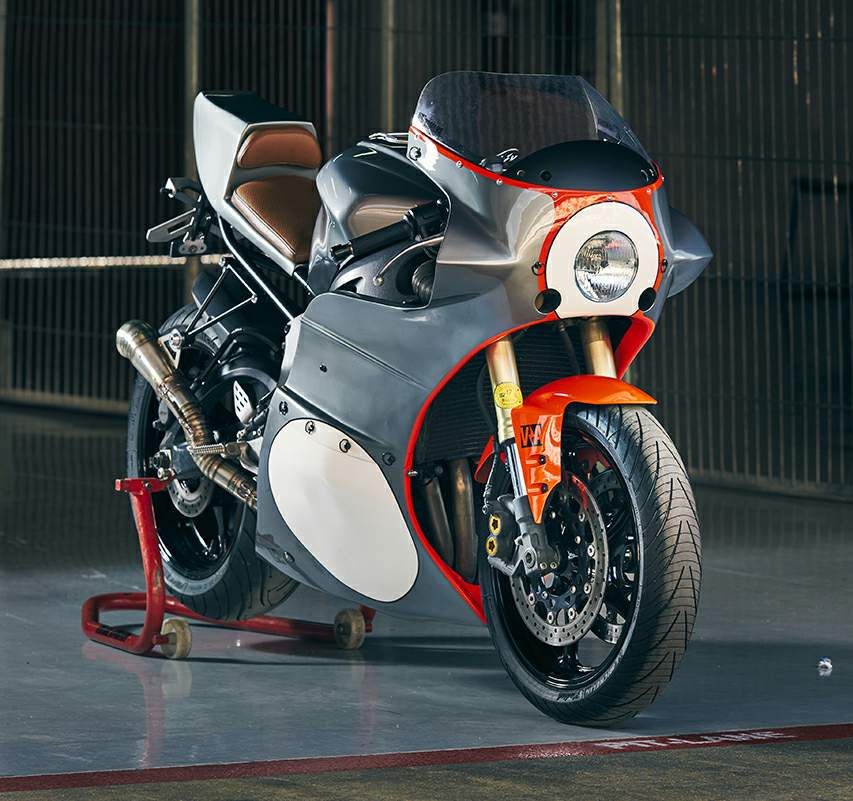 Vintage Addiction took inspiration from the vintage racers of the 70s and 80s to customize a Yamaha R6 for a customer who wanted a motorcycle which is reliable, with some good performance and a retro style look.

Fitting a retro-styled bodywork to the modern R6 frame isn't just a straightforward job. A new subframe had to be build. The R6's electrical components, as well as the battery now sits behind the new subframe. The retro-looking front fairing is a two-piece arrangement, tailor made for the build and held in place with tubular brackets.

In comparison to the standard R6, Vintage Addiction made a few changes by replacing the exhaust with an in house handmade system, and modified the standard air intake so it can breathe better.

Ricky Mampaint is responsible for the red and gunmetal grey paint scheme, with white racing style panels for effect.

The original gas tank was kept and is now complimented by a brown vintage leather strap, and the bike was finished off with an brown leather upholstered seat.

Source Vintage Addiction