Yamaha TRX850 by Seb Hipperson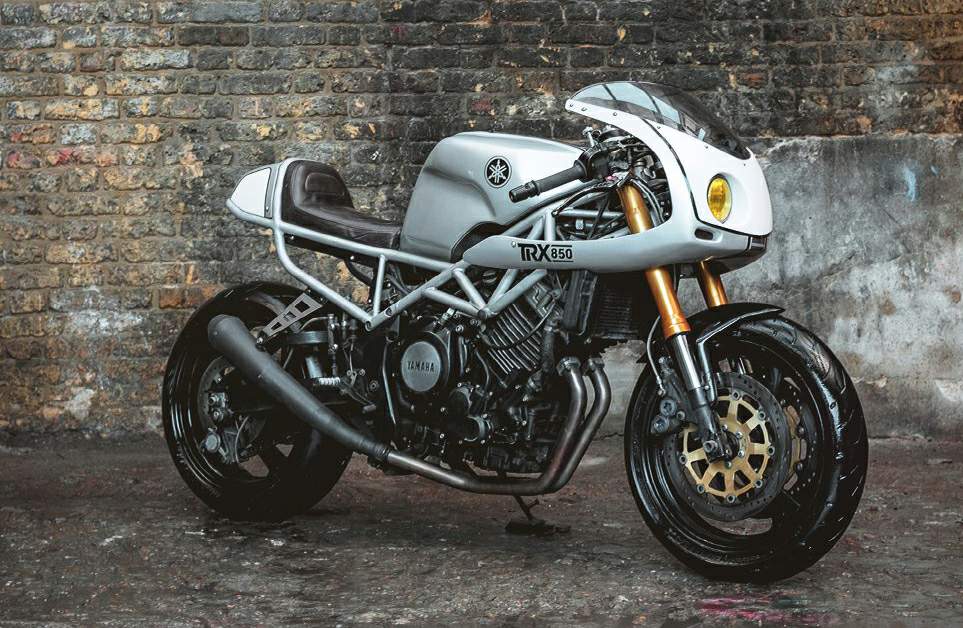 London based furniture designer and fabricator, Seb Hipperson built this magnificent looking Yamaha TRX850.
"The bike was for myself and in my head the brief was for it to be a half faired endurance race styled bike with a trellis frame, not too pricey with enough potential to mix it up on the odd track day. The Yamaha TRX850 fitted the bill nicely and I liked that it is slightly more unusual in comparison to the Ducati Supersport range:" said Seb Hipperson.
Sep used an old Imola style fairing from the 70s and fitted a small headlight. A small panel in the tail houses the battery and LED taillight. The newly welded tube under the new rear end of the bike was also hand bent, resulting in a tighter subframe, and beneath the seat is a small tray that houses all the electrics.
The Stan Leather seat now sits comfortably within the new handmade rear end.
Upgrades were done to the front-end, by fitting YZF750 front forks and complimented by R1 brake callipers and master cylinder. A broader swingarm slotted in along with a 180 mm back tyre, and a shock from a Kawasaki ZX10R.
On the tuned-up 270 degree parallel twin engine, the original CV Mikuni carbs were replaced with Keihin FCR41 flat slides for more grunt.
The engine, wheels and swingarm have been coated in satin black while the frame and bodywork were painted silver.