Yamaha XSR 700 Yard Built "Apex Ruler" by WalzWerk-Racing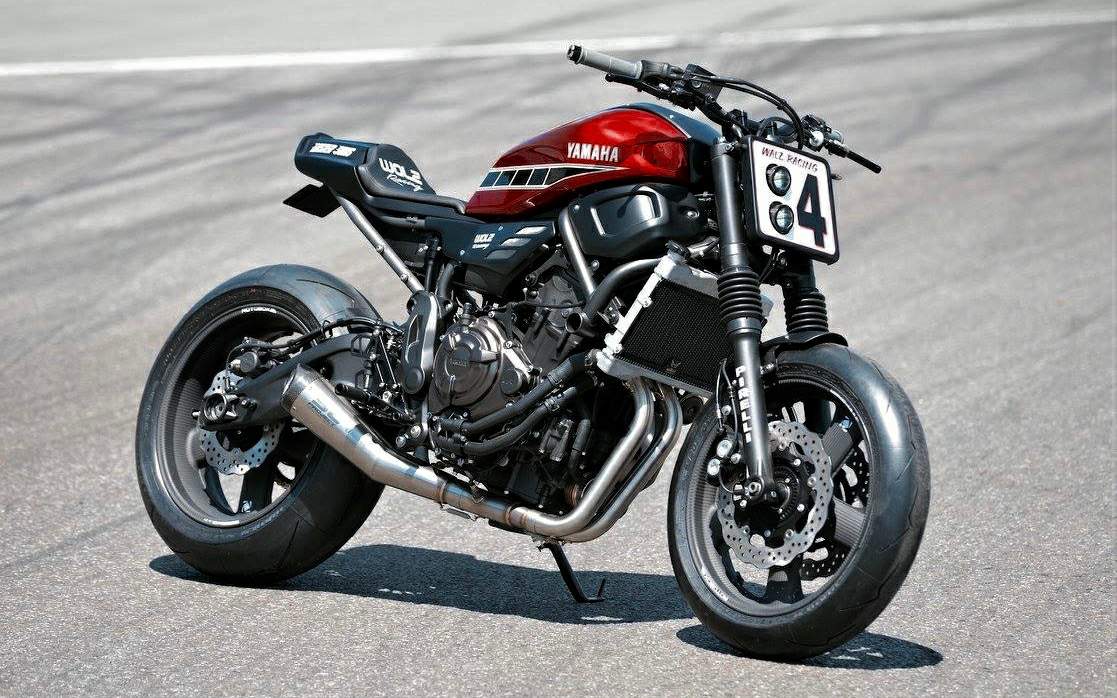 This Yamaha XSR700, called "Apex Ruler" is a commissioned build for the Yamaha Yard Built project, built by Marcus Walz of Walzwerk Racing. The "Apex Ruler" was presented at the 2017 Wheels & Waves festival in Biarritz.

Marcus aimed to create a serious track weapon, so he reduced the weight to just under 150kg. Factors contributing to save weight is the new bodywork made from 2mm plated aluminum, Rotobox carbon rims replacing the stock wheels and a lightweight complete line SC-Project exhaust system.
The bike is equipped with some upgrades like front and rear Wilbers suspensions, an adjustable LSL-handlebar, steel brake lines and adjustable levers. The bike also got a DNA Racing airbox, a Power Commander V, Moto Gadget mini speedometer and many other special and exclusive parts. A 520-racing chain was fitted to increase the power to the rear wheel.

The electrical system is built around the MotoGadget M-Unit. A set of Pirelli Supercorsa racing tires were fitted.

The original fuel tank was kept, and the block pattern striping was inspried by Yamaha's first 2-stroke RD's.
Apex Ruler is a mix between a tracker and a street fighter.