Yamaha XSR700 Kando Yard Built by Cafe Racer SSpirit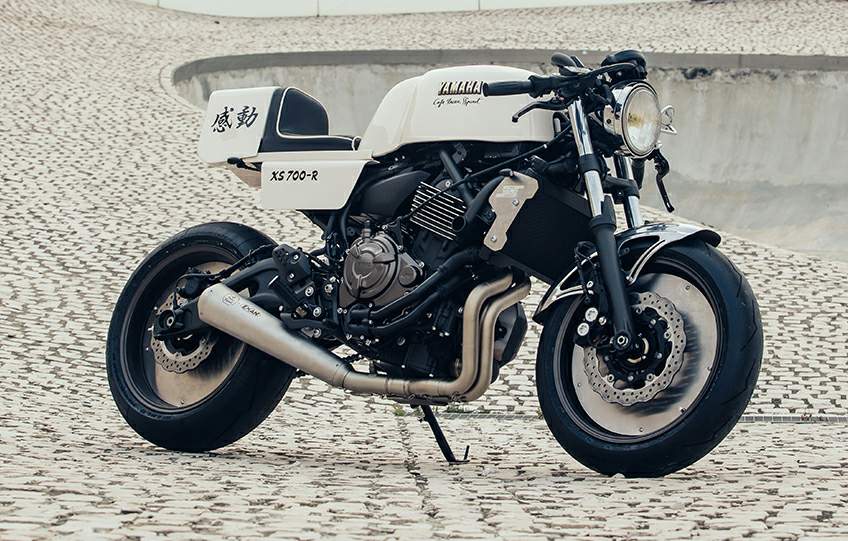 Cafe Racer SSpirit in Spain was one of the selected workshops to participate in the Yamaha Yardbuilt 2017 XSR700 project.
The only rules of the reimagining project of the 700cc modern classic was that the end result should be street legal and that the bike's frame should not be modified in any way.
The CRSS concept was to transform their XSR700 into a 1970s/1980s inspired racer. Hugo López got his inspiration from the Yamaha TZ250 racer with its naked styling and retro rear end for this Yardbuilt.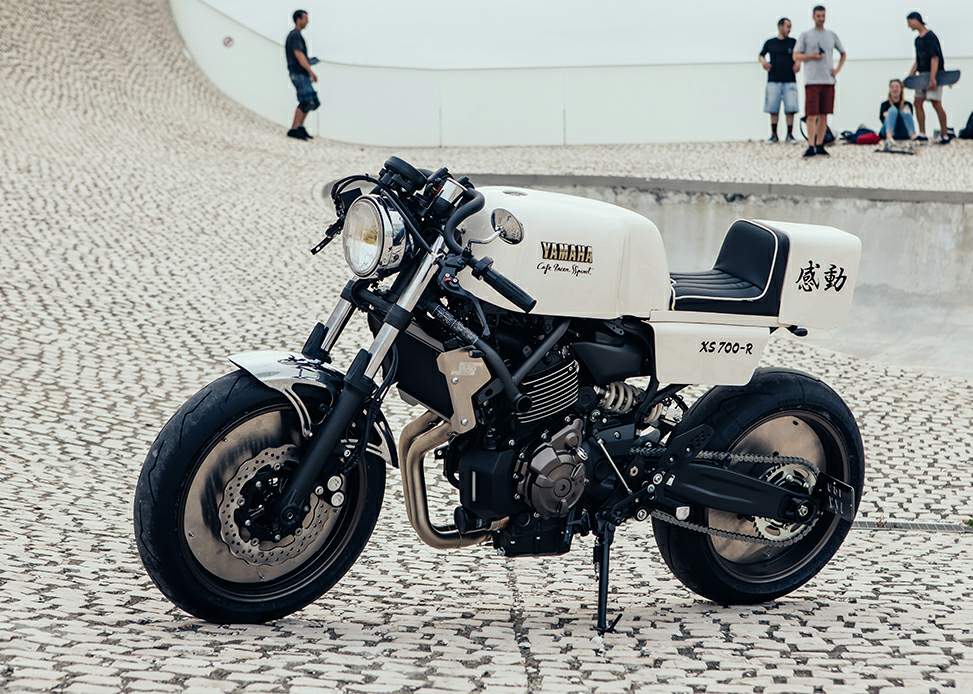 "We are used to working with bikes from the 70s and 80s," says López. "Working with a brand new model is a great change. Everything works perfectly and you 'just' have to pay attention to the aesthetics."
The design of the XSR700's fuel tank, is a removable cover that conceals the fuel cells beneath and the subframe can be removed by simply unscrewing a couple of bolts. These features allowed CRSS to completely transform the look of the bike without cutting or trimming the bike's frame.
"Once the whole fairing, seat, lights and accessories were removed, we started to plan how our new bodywork would fit the bike's frame."
CRSS fabricate a mould using steel sheet shaped by hand to cast the bodywork.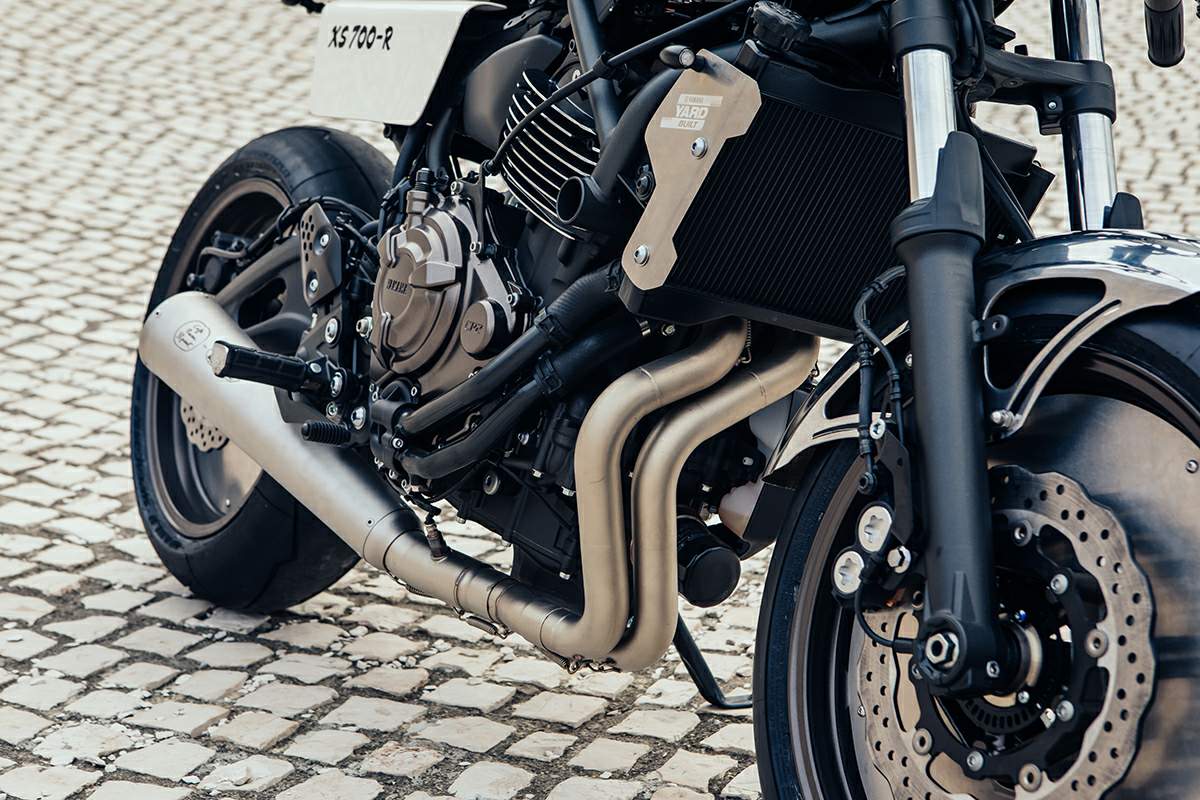 A local 3D Printing Company was tasked to print the bodywork which included the bikes new tank cover, entire tail end and side panels. Basically everything was recreated using 3D printing technology, except the seat base, because of the rigidness needed. With this approach López hopes to produce these parts as a kit they can sell to XSR700 owners.
Side panels for the bike's radiator and solid covers for the rims that they laser cut and engraved were also designed.
The new foot pegs, front fender and headlight were used from a 1982 Yamaha XV750. The stock XSR700 handlebars were turned upside down. Motogadget provided a set of simplified hand controls and an M-Unit controller. Rizoma indicators, levers, grips, a new filler cap and oil cap was used. For a slight boost in performance CRSS teamed up with exhaust specialists Exan who provided the bikes 2-into-1 exhaust system and muffler and they paired it with a K&N air filter. For handling tweaks, Hangon suspension parts were installed including the 'vintage white' colour matched mono-shock absorber.
The Yardbuilt from CRSS has been named 'Kando' after Yamaha's own corporate philosophy.
Source Cafe Racer SSpirit