Atila 1000 R by Dragon TT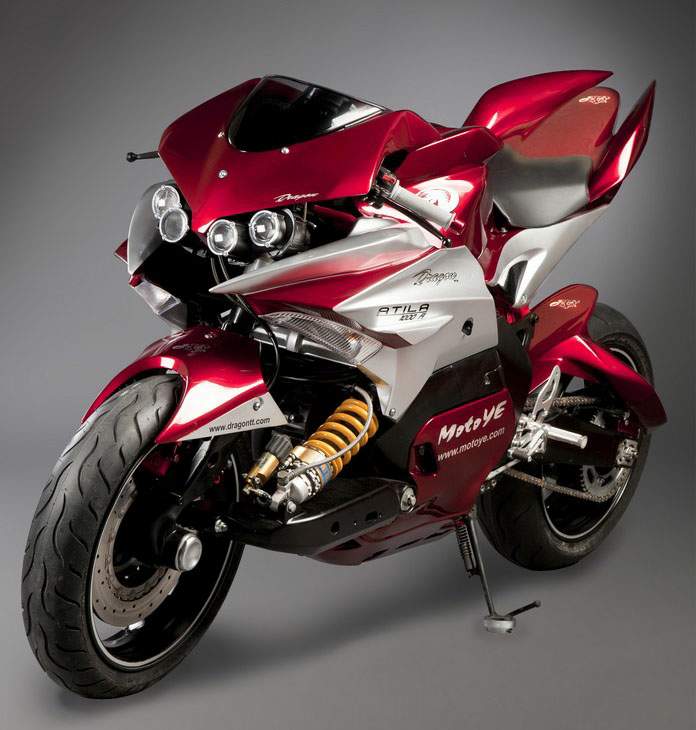 ATIL 1000R is a prototype developed in collaboration with Motoye, a company in Madrid, that could soon be mass-produced limiata. Dragon TT is a Spanish company of Toledo, who works in product design and innovation applied to the world of cycling and produces prototypes and small series making dreams of those who are looking for an exclusive motorbike.

Atila The 1000R features a 1000cc Yamaha engine EXUP enhanced to deliver 160 hp Yamaha GTS embraced by a frame suitably amended by Dragon TT. Even the front brake system is derived from Yamaha GTS modified and lightened, Brembo brake pads are. The front lighting is that of the Yamaha R6 in 2005, while the discharge was made from Toledo.

The platforms are of Moriwaki, the fork and monoshock rear Ohlins instead. The ATIL 1000R mounts tires 120/60/17 front and 180/55/17 rear. The hull was designed by the design department of the Dragon TT.