Bat Pod Bike from The Dark Knight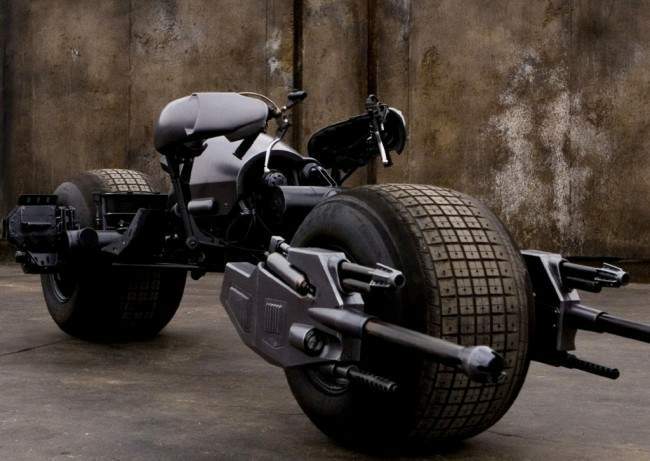 The Dark Knight is one cool movie – we love the fact that Mr Bat chooses to ride a motorcycle when he needs to really get going. And, of course, since he's a Dark Knight, the caped crusader gets a fully tricked-out bike on which he can take out the baddies.

The Bat Pod was conceptualized by Nathan Crowley, who also created the Batmobile for Warners Bros' earlier 'Batman Begins' movie. The actual Bat bike was built by Chris Corbould, who built not one but six units of the bike, most of which were crashed during the filming of The Dark Knight.

The Bat Pod actually runs, though Corbould has not revealed which engine it's fitted with, or exactly how fast it goes. In the film, French stunt rider Jean-Pierre Goy is the man who's ridden the Bat bike and he says the bike is quite hard to ride. But then it would be, since it doesn't even have any handlebars – the Bat Pod is steered via shoulder shields that have sleeves which accommodate Batman's arms.