Black Falcon by Falcon Motorcycles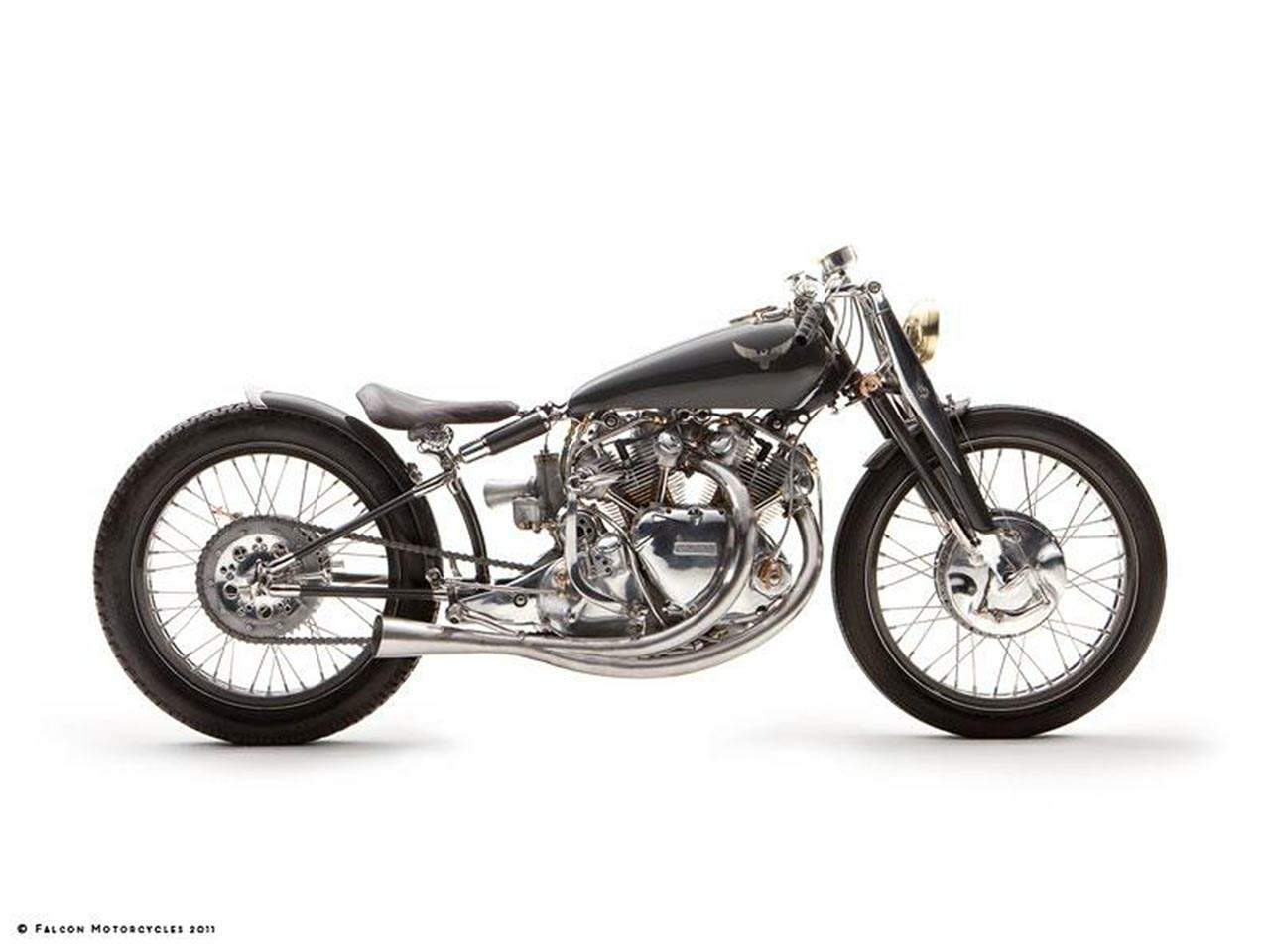 Dubbed Black Falcon, the bike is part of a collection of Ten one-of-a-kind motorcycles, created around iconic pre- and post-war British engines with racing pedigree.

Based on the Vincent Black Shadow, which held the title of "The World's Fastest Standard Motorcycle" for over 25 years, the Black falcon is propelled by a modified 1952 Black Shadow engine.

The motorcycle comes with two different fuel tanks: one is the "Roadster" tank, for regular riding, while the other is a smaller one-gallon "Quarter Miler" tank that can be quickly fitted for drag strip use.
Other highlight of the Black Falcon include modified forks with Girdraulic design and new shocks and swingarm. Also, the oil tank is fabricated from stainless steel, and easily accessible for cleaning. The entire fuel system is reportedly removable in less than 30 seconds. The brakes were created by Ian Barry and fabricated in-house to help stop the Black from its 140+mph potential.

The company only builds one such unique machine per year, hand crafting each in house - the frame, tanks, exhaust, front forks, handlebars, levers, brakes, castle nuts, bolts, seats, even the cylinders.