BMW R1200GS Supermoto by Panda Moto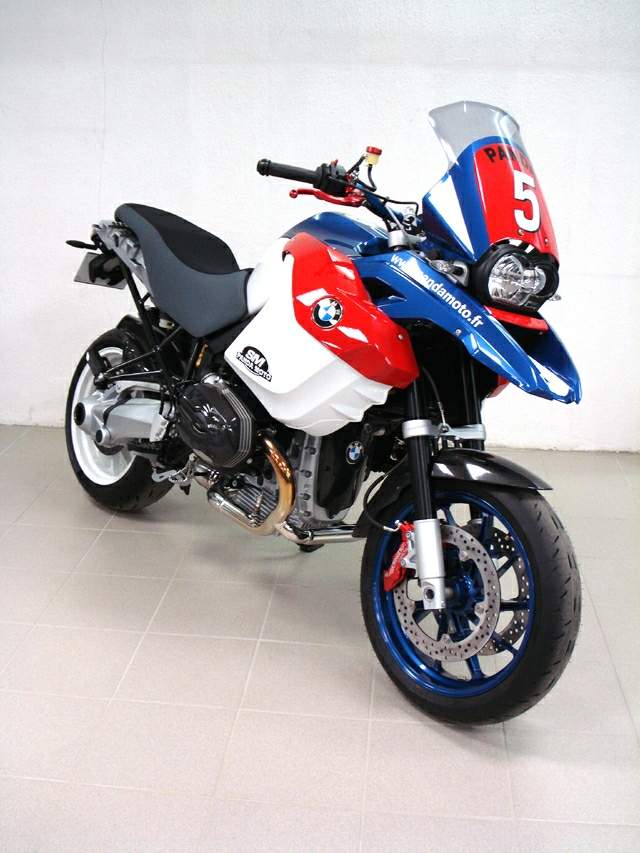 This BMW R1200GS is modified by Panda Moto (French dealer) in the shape of supermoto. This could be an example too for BMW's transformation bikes from adventure to supermoto styled bikes. BMW is reported to make a supermoto styled bike to add its naked and adventure bikes. In this case, Panda Moto has showed that adventure bikes aren't just for touring - it is good for thrashing too.

Panda Moto's BMW R1200GS Supermoto features BMW's blue, red and white liveried WSB and endurance race bikes. A set of 17" BMW performance wheels wearing race tyres are part of its important modification. Panda Moto feels to retune the engine too. The engine now has high-compression pistons and a longer stroke. Following this, there are a full exhaust system and fuel injection setup. As the result, the BMW R1200GS Supermoto could be the hottest supermoto in the street.