Campagna V13R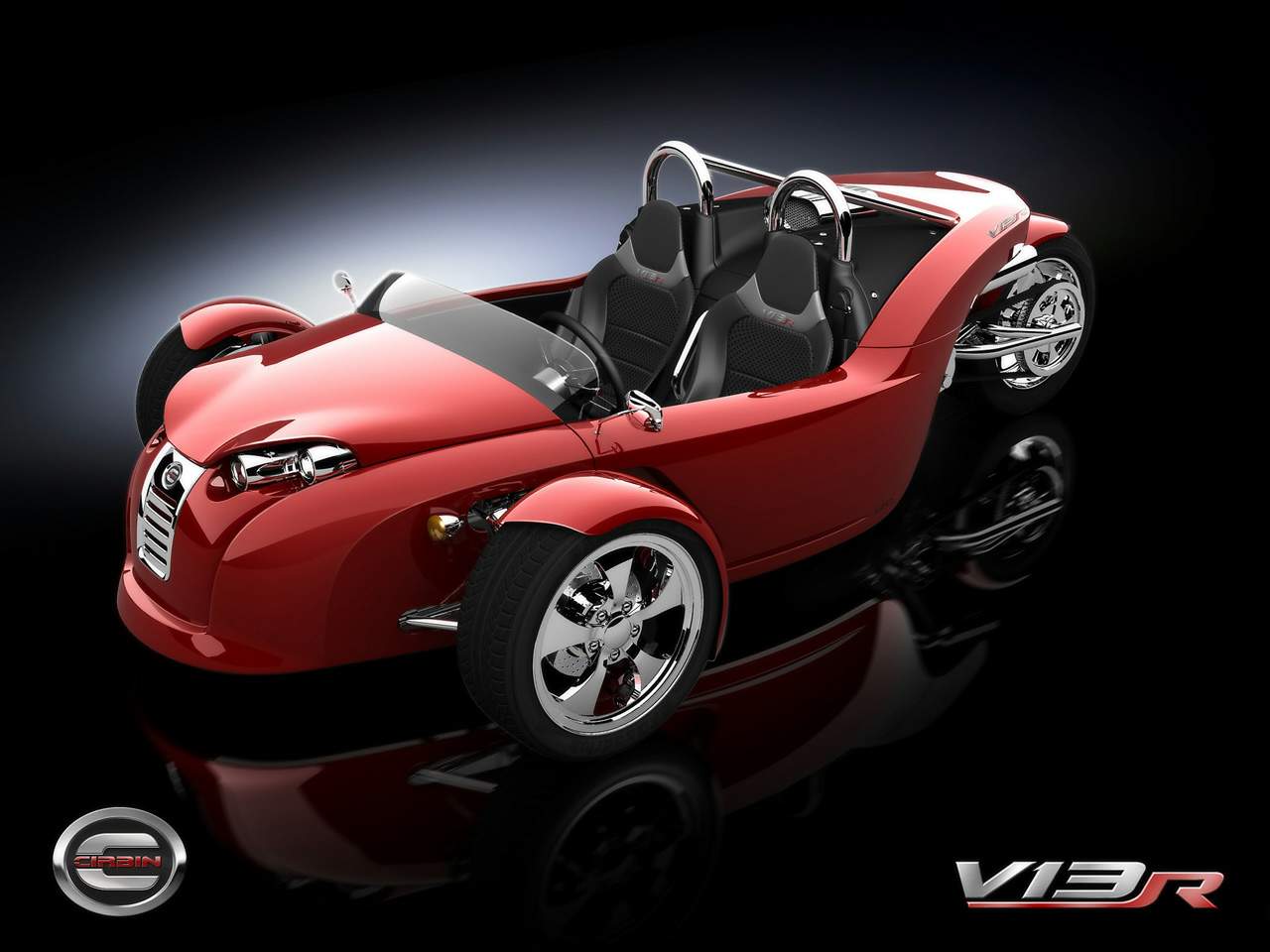 The V13R overall design and style make it the perfect 3-wheel roadster. Personalize your ride with the V13R's customization options. The reverse trike configuration and rear propulsion blended with the performance and unique sound of Harley-Davidson® V-ROD® engine make it a powerful and fun ride.

The V13R features side-by-side seating for two adults and integrated cargo space. Great week-end getaways guaranteed.

Fun 3-wheels of pure fun to ride
Style Unique hot rod design. A true head turner
Performance Powerful acceleration with excellent cornering abilities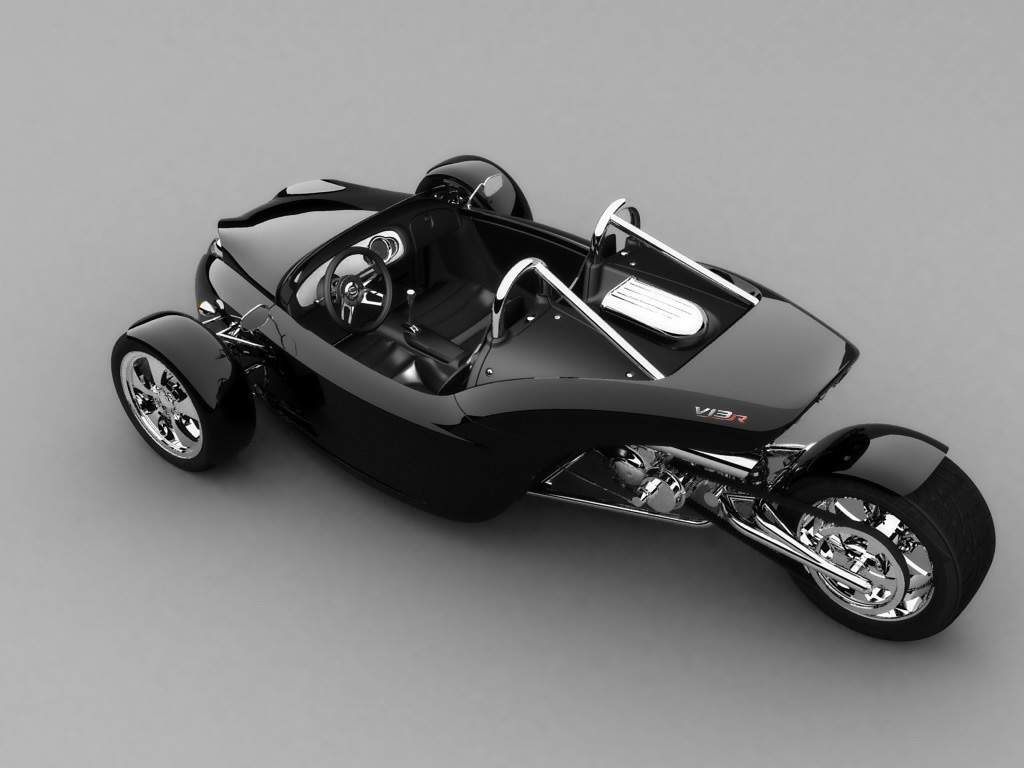 STYLE

• Modern design Hot-Rod styling
• Laminated fiberglass body panels
• Unique and distinctive look

CARGO

• Integrated cargo space
- Under the hood
- Glove compartment
• Waterproof
• Lockable
• Roomy enough for two, rain suit and personal items for a quick getaway
SUSPENSION

• Front: motorcycle progressive suspension
• Rear: adjustable mono shock
• All suspension components are standard motorcycle size

INSTRUMENTATION

• Digital and analog instrument cluster
• Standard car controls with speedometer, tachometer, odometer, trip meter
• Can accept any 69+ GM steering wheel
• Steering column with flashers, hi-low beam switch, hazards
• In-dash 12V adaptor plug

COCKPIT

• Ergonomically designed
• Side-by-side seating for two adults
• In-dash glove compartment with room for a radio
• Grab bar and foot rest for easy in and out

SAFETY

• Rigid tubular chassis
• Safety roll bars
• 3-points safety belts
• Cross-drilled rotors on all wheels
• Hand brake
• High illumation hi-low beam headlights

ENGINE

• Powered by a Harley-Davidson® Liquid-cooled Revolution® 60° V-Twin engine
• Delivers 84 ft. lbs of torque
• Produces 125 horsepower
• Distinctive American V-Twin engine sound

DRIVELINE

• Sequential five-speed transmission
• Custom designed mechanical reverse gear
• Strap driven rear wheel
• Clean and maintenance free ride

The V13R is available in 3 colors with assorted trim. Both the Brilliant Black and the Inferno Red
version come with chromed roll bars, sub frame, swingarm and A-arm assemblies. The headlight
bezel and the front grill are also chromed. The Bright Silver version has jet black powder coated roll bars, sub frame, swingarm and A-arm assemblies for a bad attitude.