Mr. Martini Ducati Flashback America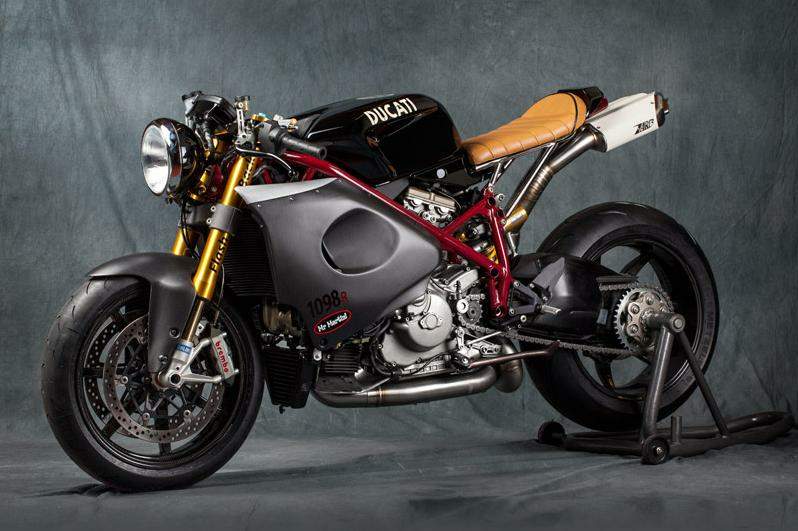 The modifications of this Ducati Flash Back America is based from a Ducati 1098R, it started with removing all unnecessary parts: fairing, exhaust, headlights and seat. Custom exhaust Martini created with the help of Zard company. The headlamp was taken from a Harley-Davidson Fatboy.
The saddle and carbon-aluminum fairing were created by Niccolo. In the end we have a perfect combination of technology and design.