Kawasaki Z750 Redluxe by Ad Koncept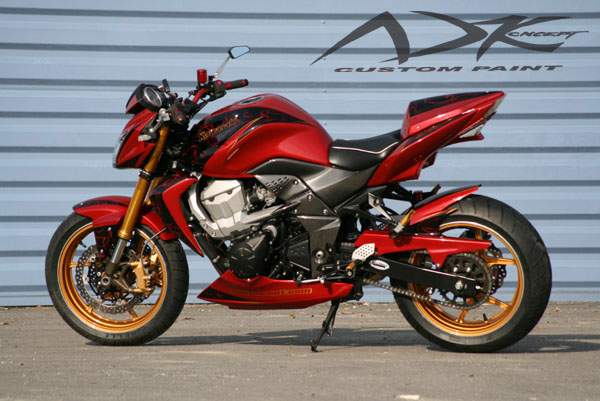 This is the Kawasaki Z750 Redluxe, the latest creation of the French company Ad Koncept which specializes in motorcycle tuning. The Z750 was the best selling 2008 bike in France and also the subject of many transformations by tuning companies.
The Ad Koncept portofolio alone features three different Z750 models, but the Redluxe streetfighter is by far the greatest yet. This features a unique look and comes with an impressive list of aftermarket components: Rizoma signal lights, mirrors, handlebars and grab rails, Kawasaki ZX-6R brake components and forks, Motax carbon side covers, monopost top, rear fender and radiator grill as well as SC Project carbon exhaust silencer and bugspoiler.