Aprilia Falco MotoMorphic JaFM Custom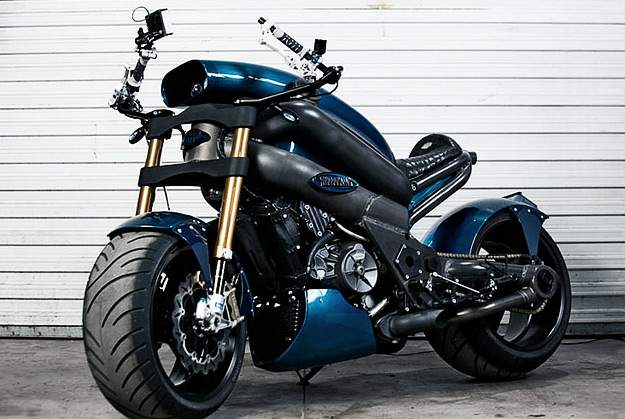 MotoMorphic in San Rafael, California. There, they can transform your old and bland Aprilia into something more eye-catching.
Motorcycle manufacturers need to design motorcycle that appeal to a large group of potential buyers, while custom shops need to apply their trade to make one person happy; you the customer. So they can do more or less whatever they want in their design.
The MotoMorphic JaFM is the unique creation of Victor Komunytsky and Jim Davis, the proud ex-owners of a small repair shop and a small motorcycle selling business.

Taking a closer look at this motorcycle, we realize that the two builders don't have bad taste at all. In fact, this thing is built on a custom chassis made of 6061-T6 tubing and CNC machined billet 6061 with incorporated gas tank. The swingarm is made in-house as well while the fork was provided by Öhlins, the monoshock by Penske and the brakes are fancy Brembo units. What actually sets this bike apart from anything else we've seen before are definitely the outrageously big wheels. Is there any point in mentioning that the base motorcycle (or better yet, donor bike) is an Aprilia Falco?

Motomorphic.com