Naked Café by DP Customs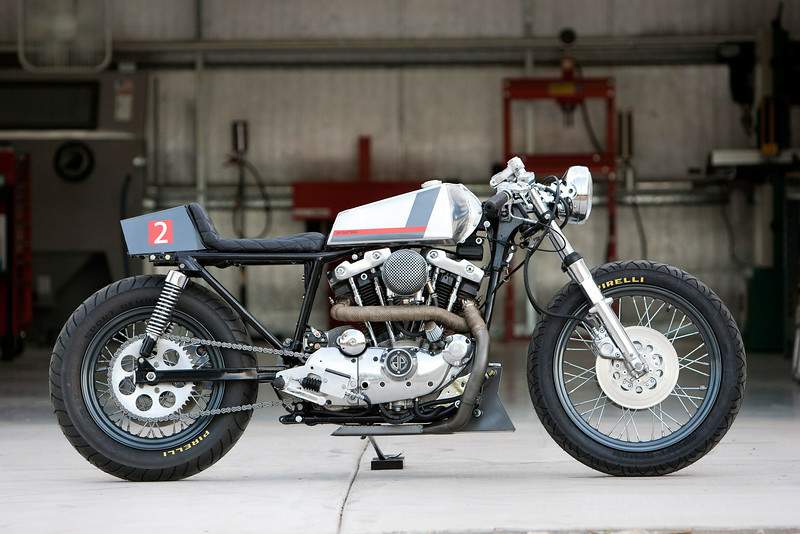 This Naked Cafe is based on 1000cc Ironhead from '80s, this squared looking Harley-cafe-racer inspired by the 2011, 24 Hours Le Mans winning car: the #2 Audi R18 TDI. Minimal and with most of the unnecessary things taken off, this stealth-bomber bike is clean, uncluttered, lightweight and fast. But the Devil is in the details…check out the exhaust!

Titanium wrap is used to route the exhaust pipes and not burn riders legs, while cherry on the cake is DP's Quantum-port symmetrical exhaust "muffler" – done in a way to create just about right amount of back pressure and sound sick at high RPM's.
Source DP Customs