Wrenchmonkees Kawasaki Zephyr 750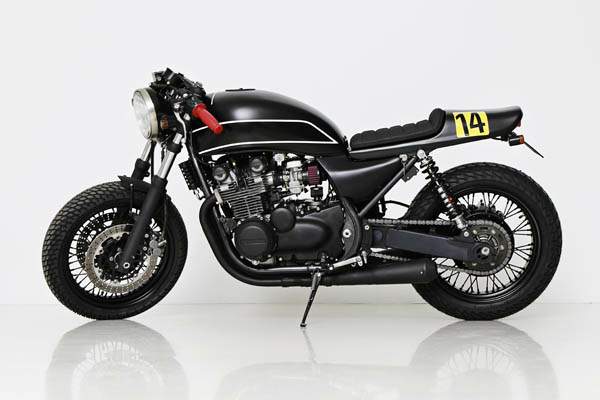 Denmark is not just about their Danish pastries and heritage of Viking warriors, there is much more to it and you know that. To add another feather, they now have a very talented custom bike team by the name of WM. WM; short for Wrench Monkees has been on probably everyone's radar for some time now with their naked café racer customized bikes as evident from their features on various magazines, websites and blogs.
What WM had done to the Zephyer 750 is give the bike an enhanced look to stand out anywhere. The frame is standard, the engine is untouched. The front fork, swingarm and rims are standard. So what have they done actually? The all over paint including the painted engine covers, all the wirings, the megatron muffler are made in house. Also the rear end, that beautiful seat and of course the beautiful front fender and then the rear light are all designed by Wrench Monkees. They haven't mentioned about the handle bars but looks to be customized. I really like the red grips, it is reflecting beautifully against the glossy black paint scheme of the bike. The #14 probably refers to the series of make as they number each bike they have customized.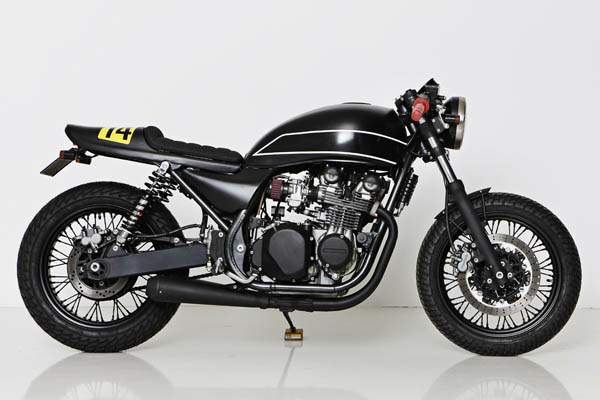 The front tyres are 120/60-17 and rear tyres are 160/60-17. The bike really looks delicious and the overall high quality paint job has to be appreciated for the look. Nothing much has been done, the bike gets a total black colour including the engine, a reworked front console with only the speedometer and the wheels have rims instead of alloys. But everything has added up beautifully.
Source Wrenchmonkees