Wunderlich S 1000RR "MadMax"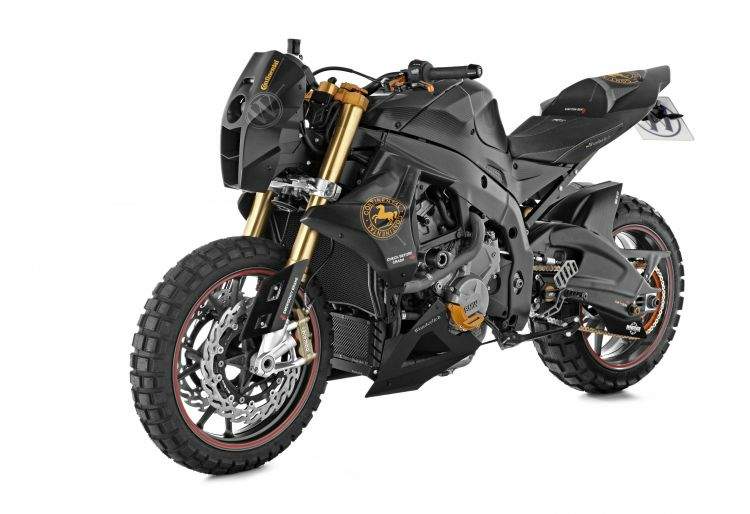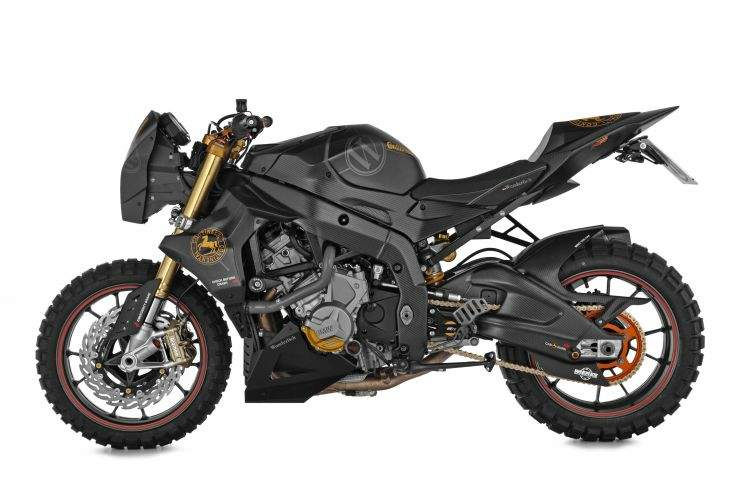 Continental now offers its very capable TKC 80 dual sport tires in sportsbike sizes: 120/17-17 and 180/55-17. To promote that, the German tire making commissioned German custom builder Wunderlich to build this dual sport S1000RR
Based on a BMW S 1000 RR the French designer Nicolas Petit created a radical motorcycle that embraced the myriad components of various quality Wunderlich partners. In addition to an Ohlins suspension can be found there, exquisite Moto-Master brake discs, drive technology Wieres a Magura handlebars and finally a specially manufactured for this project IDM Superbike stainless steel exhaust system from Remus.
Source Wunderlich