Wunderlich BMW S1000RR Piranha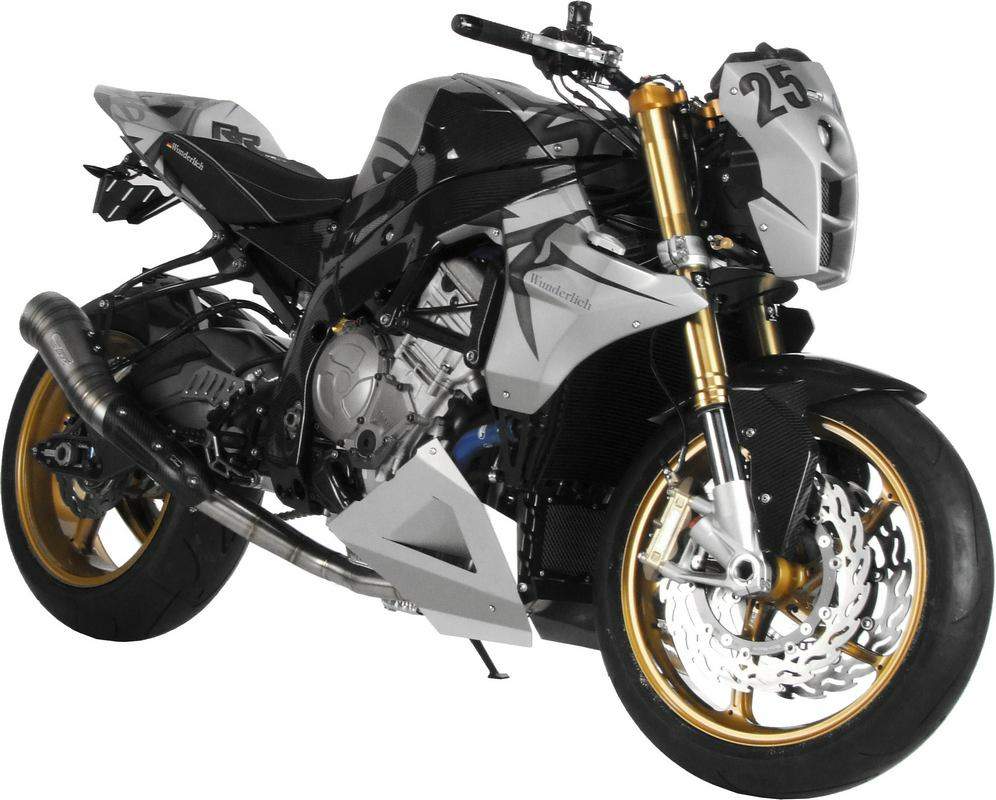 True to the maxim that "less is more", the Wunderlich special "Piranha" model comes over as a more aggressive predator with extra speed and bite, whilst at the same time setting new standards in weight, handling and performance.
The transformation kit, the creation of Wunderlich's very own in-house designer, Nicolas Petite, is dominated by an aggressive carbon-fibre fairing and rounded off to perfection by the dynamic side panels. In the innovative XENON headlight, which needs only one bulb, an electro-magnetically actuated shutter makes the switch from low to full-beam.
The lightweight race hump reveals a further highlight: The adjustable number plate mount comes equipped with LED indicators with built-in brake and rear light functions (E-certified). A very flat LED bar ensures that the number plate is correctly illuminated.
A SportErgo seat, superior in every respect and also available in raised versions, decisively improves the 1000's handling. With the easy-to-fit Performance Box, optimised collector and PiperCross sports air filter the boys from Sinzig have managed to achieve an even, dynamic power development that offers ridability in all situations, and an SBK sports exhaust system looks after things in the sound department. The high-tensile top yoke with tubular handlebar conversion gives a noticeable boost to steering precision. That and the built-in Öhlins chassis, tuned by none other than Wunderlich's very own racing rider, Frank "Fritz" Spenner, result in unbelievable riding stability. The footrest system which can be adjusted in every direction makes it possible to adapt the bike to every type of rider.
To sum up: The release of the Wunderlich "Piranha" marks the birth of a hugely agile RR which is not only 8 kg lighter than the original but, with its tubular handlebar conversion, also boasts astounding cornering qualities worthy of any bandit. The Wunderlich conversion can be done in one go or in individual stages - although to begin with the boys from Sinzig highly recommend the tubular handlebar conversion for that unique ride feel.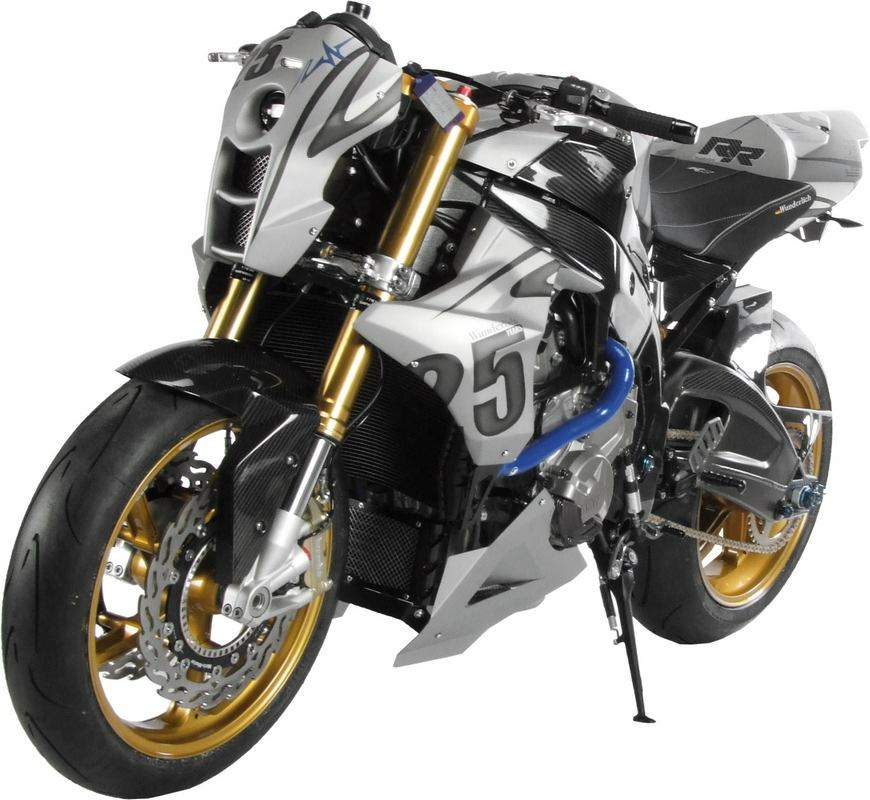 Overview of the built-in main components:
NakedBike "Piranha" conversion package
"PowerSportego" handlebar conversion
"RR-Vario" footrest assembly
"VarioLever" hand levers adjustable in length and reach
Light race hump
Wunderlich aluminium number plate mount and indicators with built-in rear/brake light functions. Also compatible with the original rear light and indicators.
Lighter PVM 6 spoked high-performance wheels
"Race" front indicator conversion
SBK sports exhaust system
Sports collector
Performance Controller
MotoMaster brake discs
Quick-release chain tensioner with ball etent and extremely wide setting range
Öhlins chassis and steering dampers
Source wunderlich.de