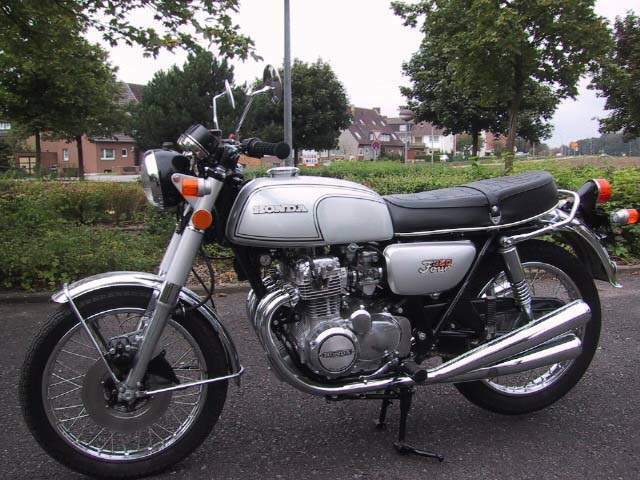 After the worldwide success of BC 750, after the launch of the CB 500 Four in 1971, Honda continues to ride the wave of proposed 4 cylinders and in 1972, a CB 350 Four. This machine is not a substitute for the CB 350 (the twin, more powerful and less expensive), it is aimed at a clientele more easily attracted by the prestige of a 4-cylinder.

It is the smallest 4-cylinder market ever. Honda has completely miniaturization technology, simply refer to competitive machines already occurred in this range of engine with 250 and 350 6 cylinders.

As the engine of CB 750, the engine of CB 350 F engine is a "long race" (the piston is higher than its boring). This type of solution allows the CB 350 Four to have a minimum torque at low revs, despite its small displacement. To offer some feelings, it should not hesitate to seek power in the towers.
Despite its small size, CB350 Four was with a good finish with a right steering, four silent pointing upwards and fender chrome plated. Despite a large size (4-cylinder technology requires), the machine is handy to town, so it will be used by many motorcycle schools.

350 BC Four is replaced in 1975 by the CB 400 Four SuperSport.