Radical Ducati 7½ Sportiva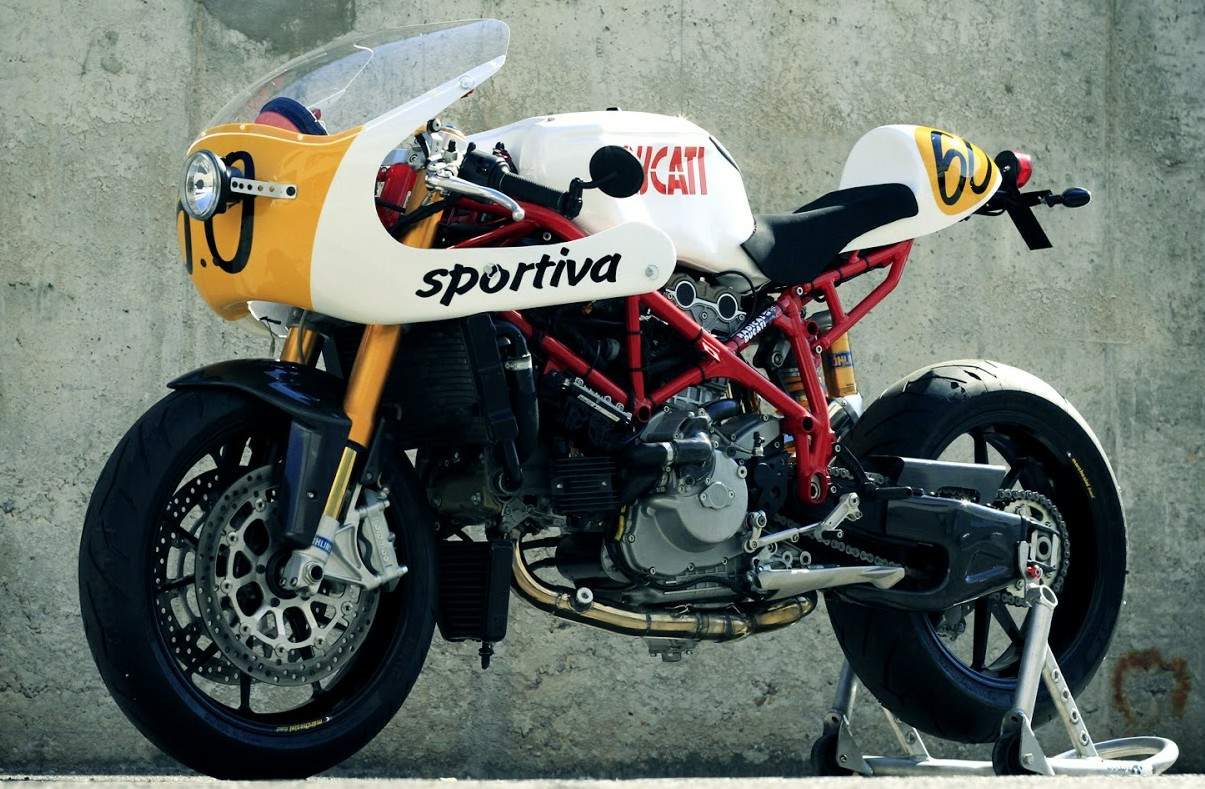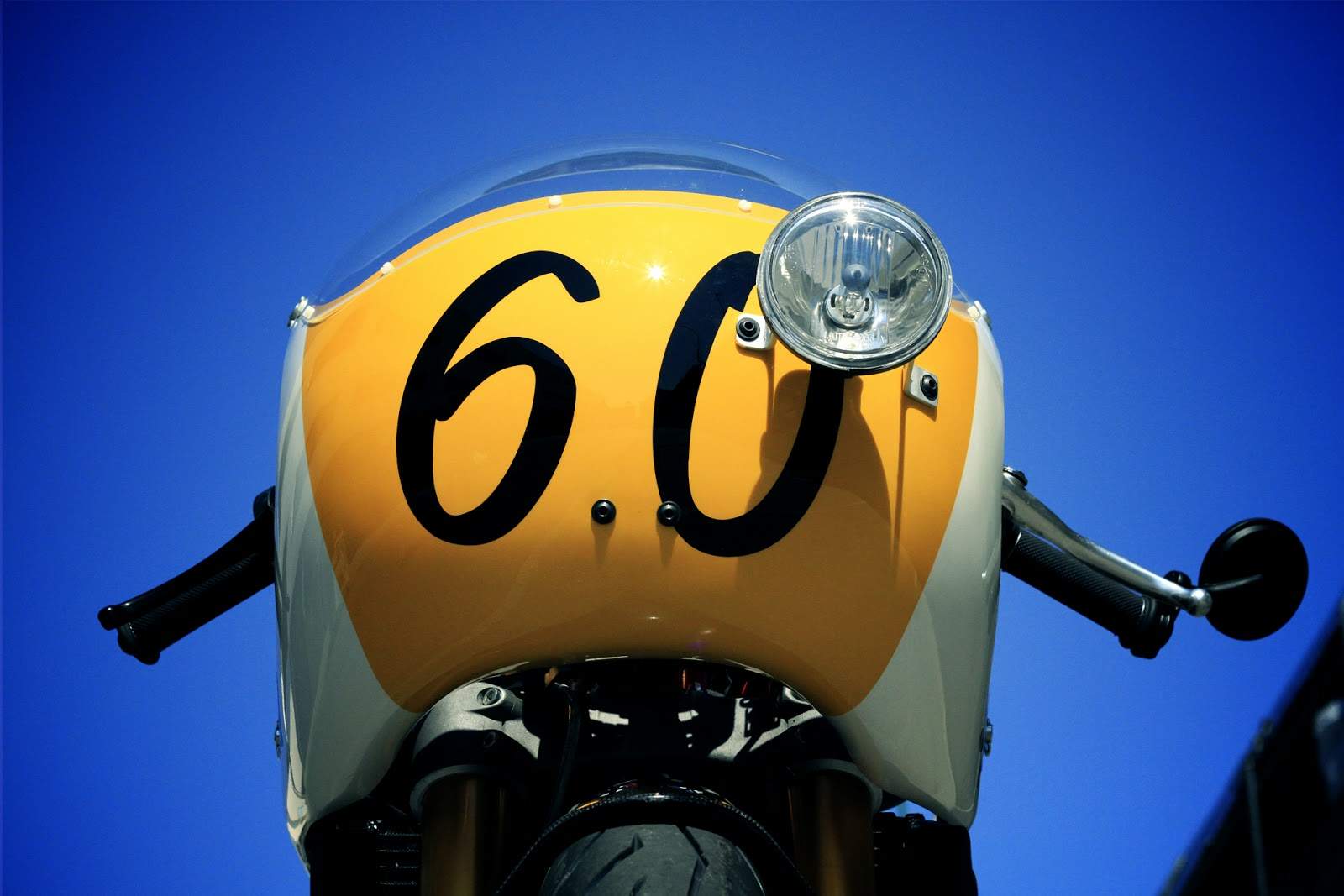 Radical Ducati 7½ Sportiva is a Ducati 749R, the rear subframe is a custom aluminum, and the bodywork is a mix of fiberglass and carbon. Öhlins provides the front and rear suspension, and the brake system is a Brembo upgrade—including calipers, rotors and an RCS 19 master cylinder.

The engine is left alone, apart from magnesium head covers, but the exhaust is a Wolfman 2-into-1 system terminated with a Spark megaphone.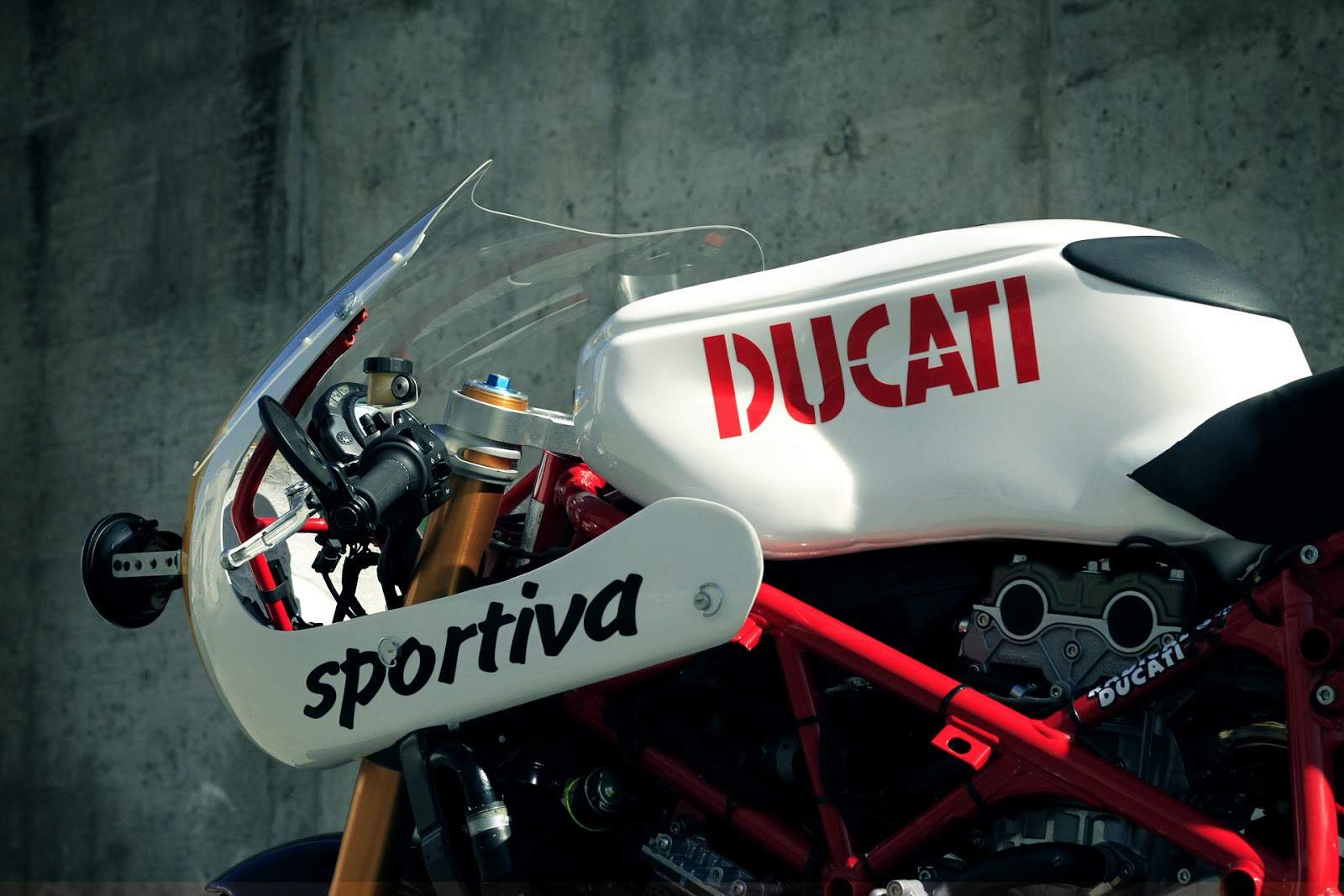 Technical Schedule

-Donor bike : 749 R'04
-RAD 02 montjuich aluminium front bracket modified.
-RAD 02 montjuich aluminium rear subframe.
-Hand made licence plate support.
-Montesa rear light.
-749 R original fuel tank.
-RAD 02 fiberglass montjuich solo seat.
-RAD fiber glass front fairing.
-10 cm diameter front light with high/low beam , endurance type.
-RAD blinkers.
-LIPO Batery.
-Repositioned electrical wiring, ECU and regulator.
-Ohlins front fork
-Ohlins rear schock
-Rear brake caliper go down position
-SP regulable ergal footrest
-Carbon fiber front mudguard
-Carbon fiber rear mudguard
-Carbon fiber side swingaram protectors
-Carbon fiber belt covers
-Carbon fiber water pump protectors
-Magnesium head covers
-EVR CTS antihoping clutch
-EVR slave piston
-Brembo radial calipers,rotors
-Brembo PR 19 radial brake pump
-Quick open throttle Acossato
-WOLFMAN 2 in 1 exhaust system with SPARK omologated megaphone
-Modified air funnels
-749 R engine
Images by Del Perro.
Source Radical Ducati