Radical Ducati Raceric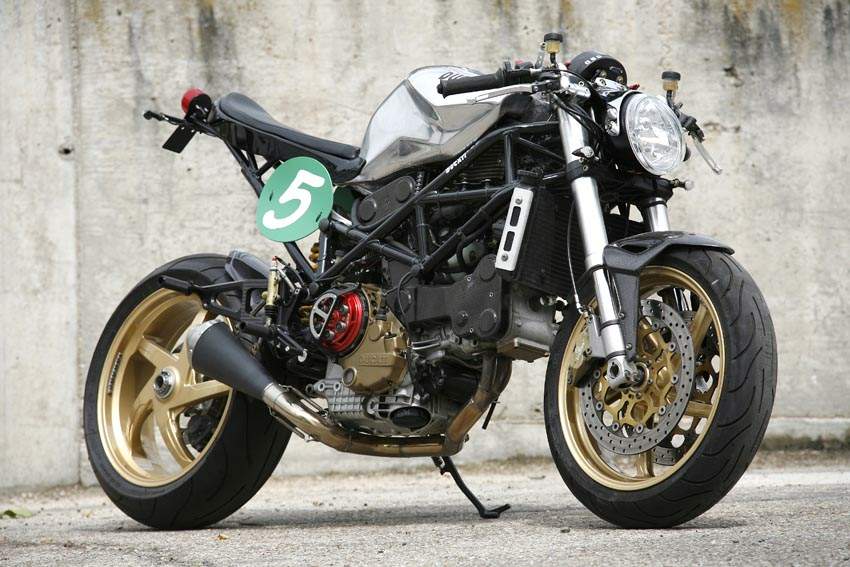 The Radical Ducati, Raceric which started life as a Ducati Monster S4, had to transform into something similar, yet different as compared to the RAD02. Though the team behind the project made both monoposto and biposto seats for the Raceric, the new images show only the biposto version. Now, you might say that cafe racers are usually solo rides, but the owner of this custom ride really wanted to share the saddle with his wife, so a compromise was made. We must admit, the result is quite impressive.

The Raceric features an all-new frame to mount a revised seat and fit the modified engine, which benefits from new cylinder heads and race-spec air filters. The custom exhaust system also features a loud end can, while plenty of carbon fibre is used throughout, such as on the front and rear fenders.

Tomaselli handlebars are part of the kit as is a single sided swingarm and virtually every aspect of the bike has been upgraded in some form, including the brakes, engine, suspension and instrumentation.

The fuel tank is also new, aluminum-made, accompanied by the gold alloy wheels and engine case highlights on what is a unique design.