KH9 Ducati 1299S Panigale by Roland Sands Design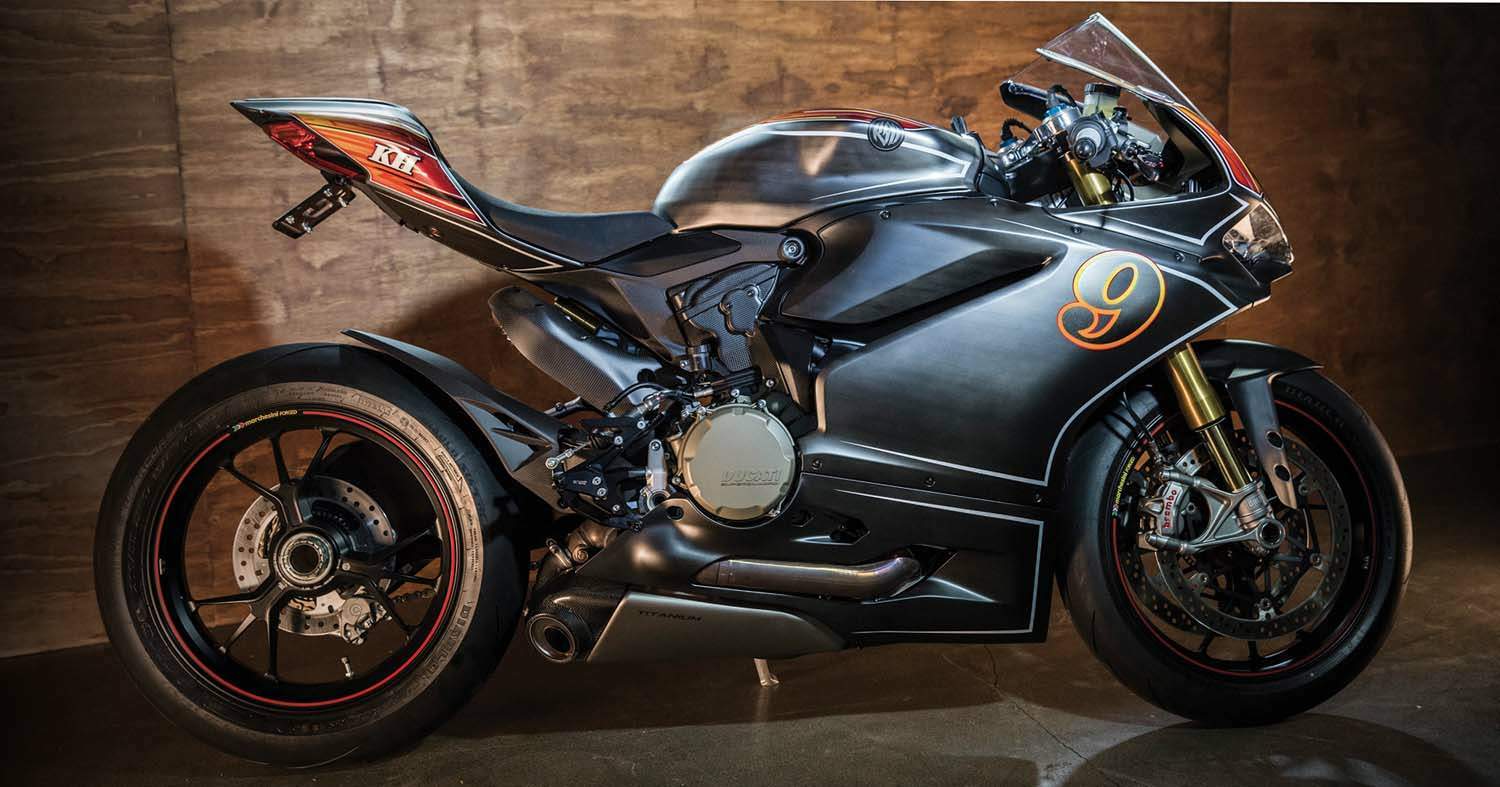 This is Roland Sands Designs' KH9 Ducati 1299 Panigale, a piece of Italian high-tech engineering infused with the most radical artistic DNA the modern American art scene can provide.
Ronald Sands says: "The dude we built this bike for is a drag racer and he loves speed. MotoGP, Drag Racing...Whatever. He's into it. The bike actually matches a scheme we put together for him for his Top Fuel Funny Car. We were originally inspired by a Jeff Koons BMW art car. We took some of that design and simplified the colors playing with a satin gloss pattern and brushed satin metal finish. It's really a pretty simple build. The Panigale is such a great bike from the factory we really just put the pretty up on it. Chris Wood from Airtrix did the paint, polished gas tank, billet parts, carbon levers, polished triple clamps, custom striped and lettered stock rear wheel and SuperLegerra exhaust."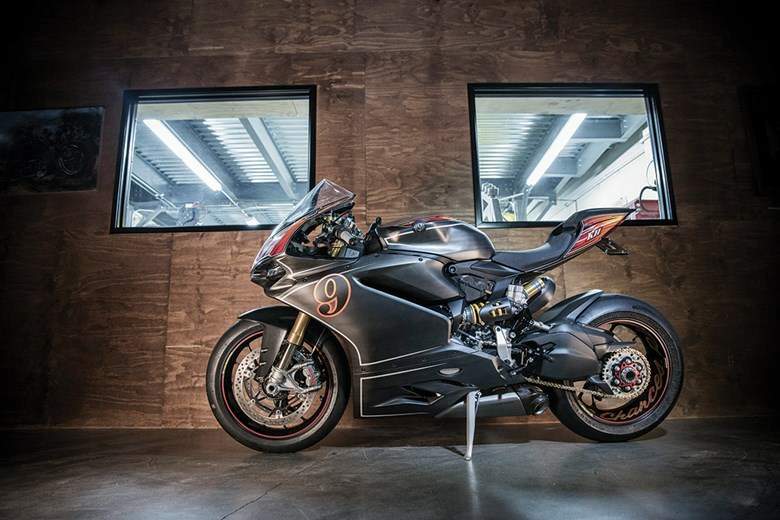 Engine: K&N Air Filter

Brakes: Brembo M50 Monobloc

Exhaust: Ducati 1199 Superleggera stock Akrapovic Titanium Muffler

Wheels: Factory Front, Hand Lettered "Ride Fast Take Chances" by Tom (The Undertaker) Clark. Rear Factory

Tires: Pirelli Super Carsas

Suspension: Ohlins

Swingarm: Factory

Custom/One Off Accessories: Polished and Painted Gas Tank, TWM Billet Gas Cap, Ducati Mirro Block Offs, Competition Werkes Fender Eliminator, Full Siz Carbon Fiber (Sprocket Cover, Swingarm Guard, Chain Guard, Rear Brake Line Guard, Shock Guard, Rear Exhaust Heat Shield, Countershaft Sprocket Cover, Brake and Clutch Reservoir Mounts, Rear Fender Trim, Engine Bulkhead Covers), CRG Carbon Levers, Bonamici Adjustable Rearsets