Bell Dyna by Roland Sands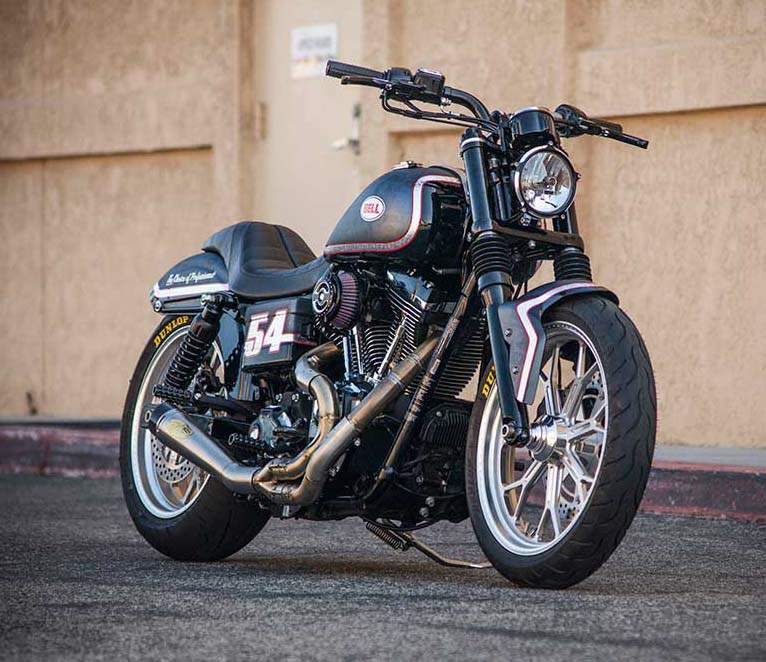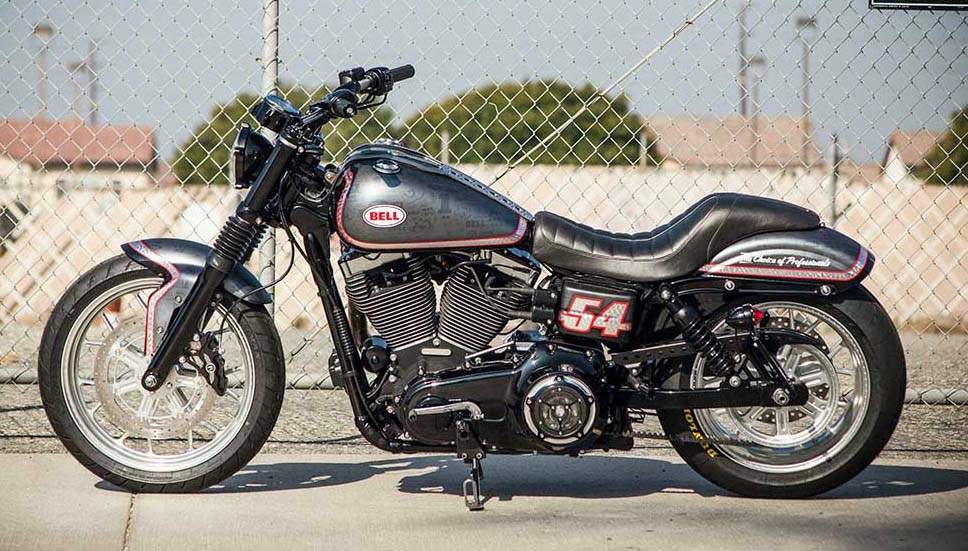 Roland's been riding with Bell helmets since he first got on a motorcycle at 5 years old. Bell helmets were the chosen protection for all of Roland's racing career and there's a collection of smashed helmets to prove it. Having always ridden in Bell helmets was a natural move to work with Bell on the RSD line of helmets.
Bell has a long history of building the best helmet on the market and always pushing to do new and exciting designs. When the Bell guys needed a bike built for one of their chiefs we were able to return a long time debt for protecting our chiefs brain for so many years. Thus the Bell Dyna was born.
We used a bunch of our newest RSD parts including our Mega risers and top triple clamp with Dyna gauge relocator and narrow pro step bars. Del Mar Machine Ops Wheels with Sticky Dunlops keep her connected to the pavement.
Paint was hammered out by Chris Wood at AirTrix and features a short history of Bell in graphic form ghosted onto a Titanium satin and topped with a Black Two up Enzo seat. RSD Stainless Slant pipe and Blunt Air cleaner complete the performance upgrades.
Source RSD