This Triumph custom started life as a happy-go-lucky Scrambler and has migrated to the angry side. Black is never a bad thing, especially when you use it everywhere possible and, this Triumph for Chris Schlegel got a healthy dose.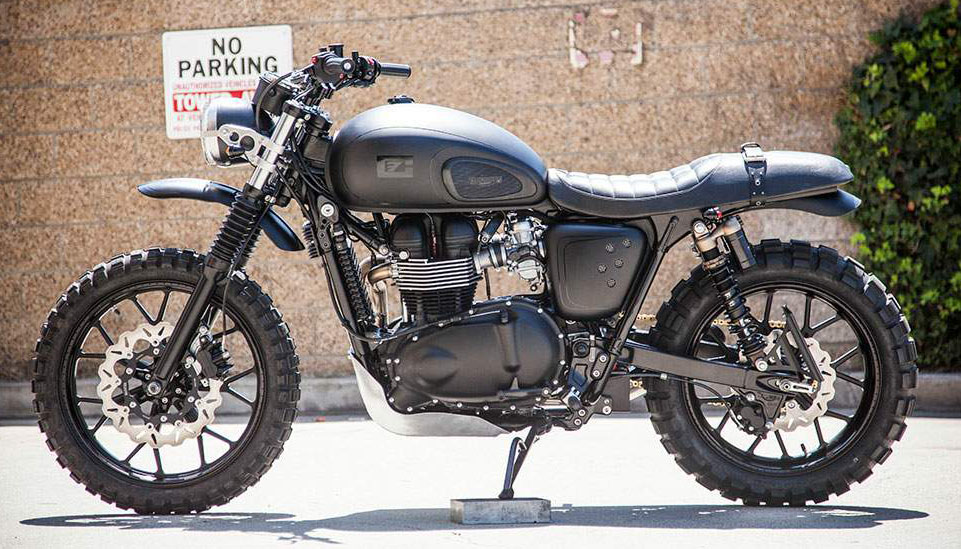 One-off Black Ops Del Mar wheels with knobbies were a huge attitude adjustment. Improved braking is handled by floating Galfer wave rotors and we ditched the heavy, stock, steel sprocket for a hard anodized, Renthal aluminum variation. The raised front fender, Pro Step bars, Traction grips, Nostalgia risers and a custom skid plate helped spike this Trumpet with plenty of piss and vinegar. The handmade stainless steel RSD Slant low pipe and K&N filters increased intake and exhaust velocity. New RSD Stepped Enzo seat narrowed and shorted the back of the bike with subtle detailing. We also added some new RSD Tracker turn signals to let 'em all know someone is coming over. Tall Progressive 970 Series reservoir shocks and fork springs helped tune up the suspension.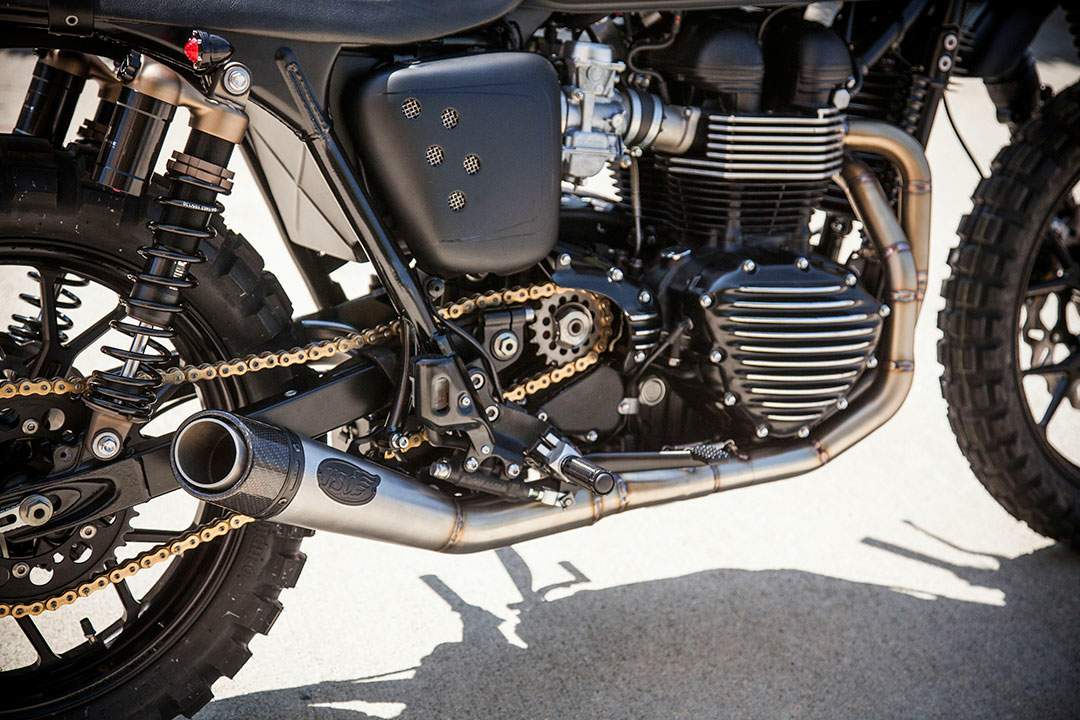 Black on black paint by AirTrix and pinstriping by Tom "The Undertaker" Clark, keep it simple.

Other subtle modifications including a hidden storage compartment, drilled/meshed side covers and single gauge bracket completes the anger management. This thing should be perfect for jumping curbs and roosting up your neighbor's lawn.
Source RSD