Ducati "Leggero BC" by Walt Siegl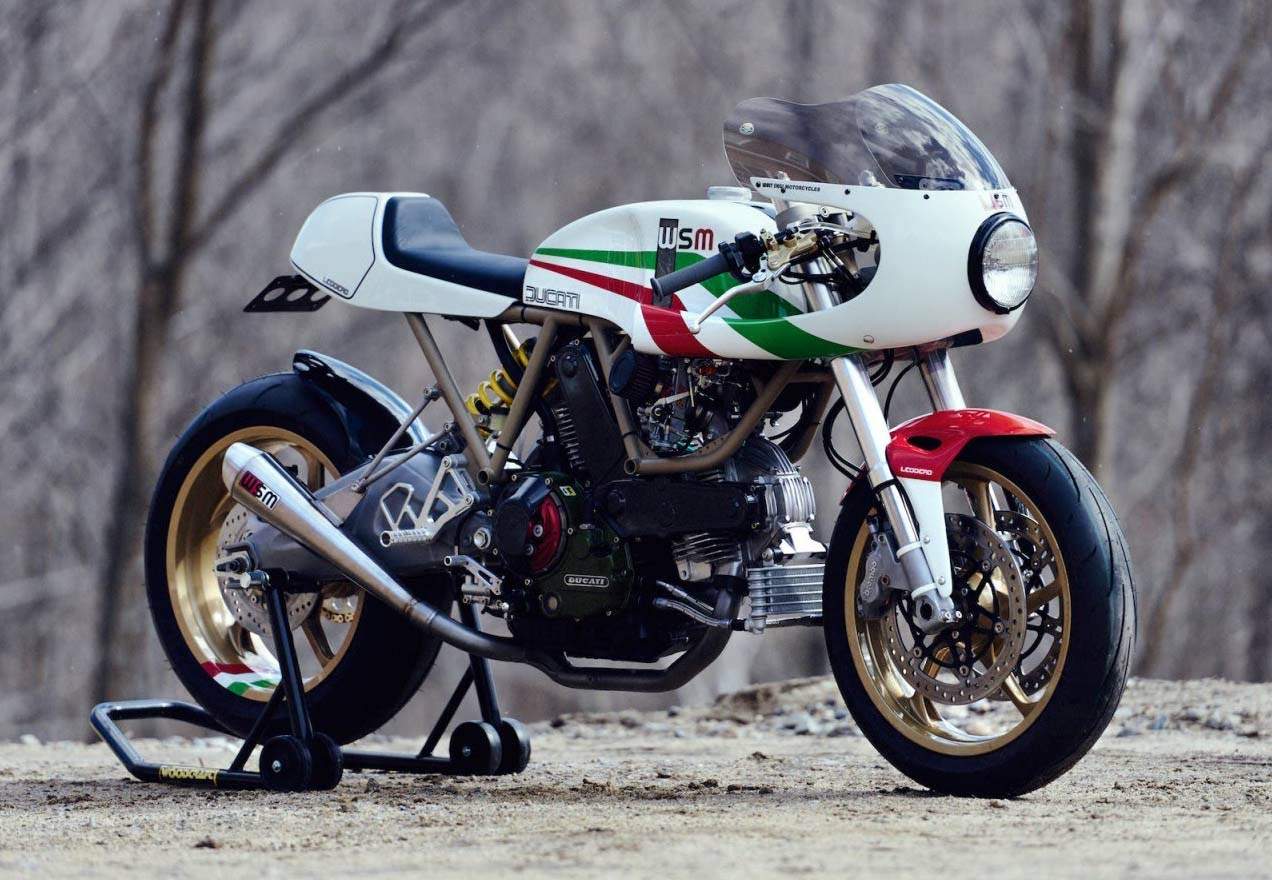 Siegl, who builds his bikes in a New Hampshire workshop, also races his bikes whenever he has the chance. This gives him the firsthand knowledge he needs to build his performance motorcycles.
He first started working on the Leggero series several years ago. Although they're based on the Ducati 900SS, a large portion of each bike has been replaced with custom-built parts. Many of which are a steel alloy with chromium and molybdenum that adds strength while shaving weight.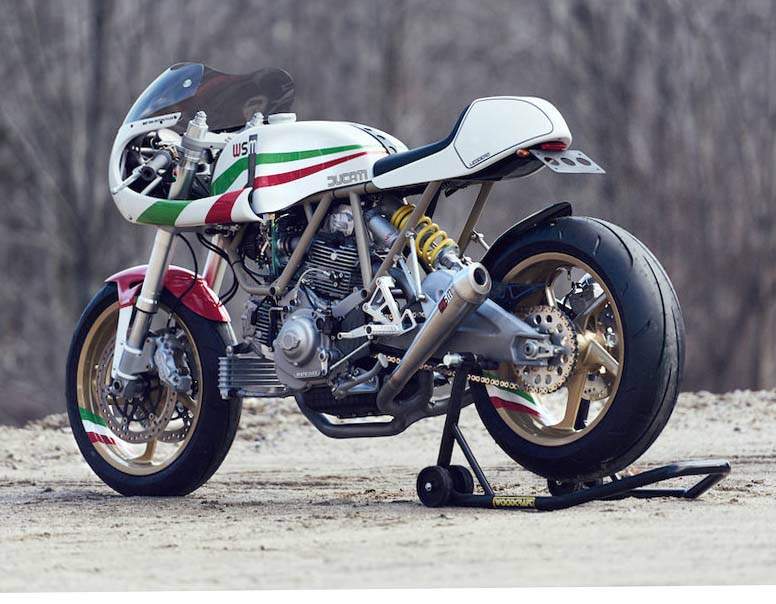 Since this bike was destined for the track it was given a longer aluminum swing arm and a Showa monoshock with Showa forks up front and Brembo brakes front and rear. All bodywork was made in house from Kevlar composite and a Motogadget tachometer/speedometer replaced the original.
Source Leggero