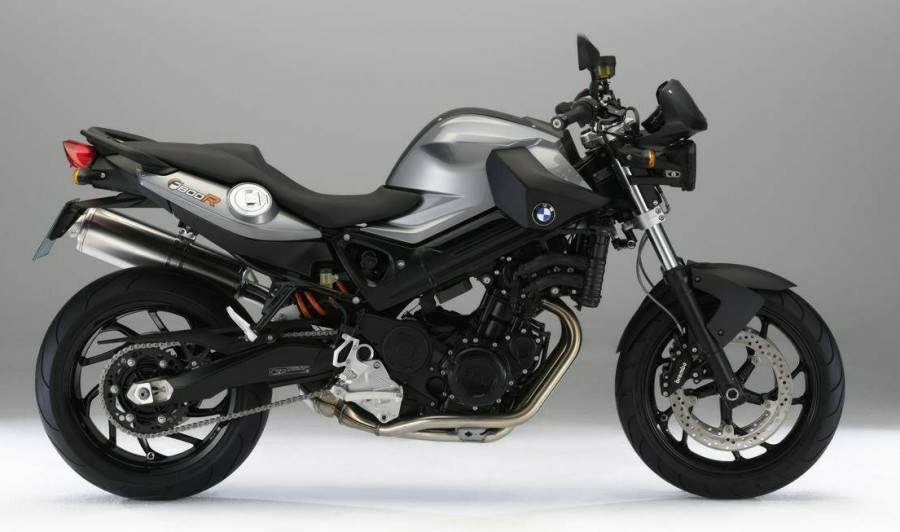 Test Ride
As I was to discover, there's definitely a bit of sporting focus to the BMW. The riding position is the first reminder of this, and though it's generally roomy, anyone with longer legs might find the quite high-set footrests leading to some cramp after a while in the quite low slung saddle. One solution for them would be a taller factory-fitted seat giving them another 25mm of leg room. There's also a 25mm lower seat option to make the bike even more manageable for shorter riders.

Once the wheels are turning, the 'built for speed, slightly more than comfort' design remains clear. With quite firm suspension the ride quality over bumps isn't too plush on standard settings. At first I wasn't too content with this sort of ride and wondered if it would suit typical BMW customers. As the miles went by though I changed my mind completely and began to revel in the control and feel from both the forks and hand-adjustable rear shock.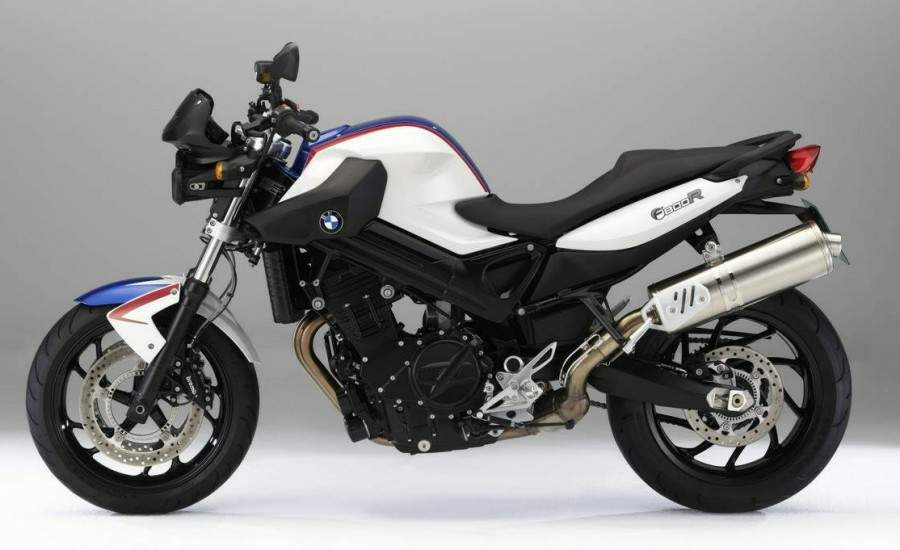 They help to give the R its excellent handling characteristics which contribute significantly to its fun factor. One day spent covering a couple of hundred miles winding through some of the Cotswolds' more pretty and entertaining routes really highlighted the BMW's abilities. Precise steering, lightness and the aforementioned qualities of the suspension result in much smiling and riding confidence when covering ground of this sort. This is an easy machine to master, requiring little physical or mental effort to progress in a spirited fashion.

The same firmness from the suspension that provides the necessary support for speedier progress can make the bike kick off some of the more serious bumps at a more reduced pace when its springs aren't loaded quite as much. And the Metzeler tyres don't always offer the very best feel. With more and more time on the 800 though, you get used to this occasionally harsh ride, forgiving it because of its attributes under more suitable conditions. And with no actual slides or scares, it doesn't take too long to trust the rubber and rely on it fully. In the end, I was happy to ride the BMW hard and not worry about its tyres.
One aspect of the bike that permits speedier and very assured progress is one of its very best features. Quite simply, the F800R's front brakes are some of the finest I've tried. They have superb strength to guarantee very short stopping distances, but even better is their progression and feel. It gives you huge confidence to use the brakes hard should you need to. With the optional ABS our test machine was fitted with I felt really safe and secure whenever I needed to lose speed.

The action of the ABS is of top quality too. I had to deliberately prompt it into action thanks to the superb control offered by the brakes under normal circumstances. But when it did kick in, it quickly reapplied pressure to continue the deceleration virtually unhindered.

Gaining pace is a pretty easy job for the 800 too. The engine, a slightly modified version of the one fitted to the 800S, ST, and GS models, is very friendly and useful, and at higher revs provides enough of an extra surge to excite. Even when the digital gear indicator is showing you're in the higher ratios of the slick six-speed gearbox, the twin pulls cleanly and strongly. This flexibility adds to the relaxed general feel of the bike, making moves like overtakes more clean and certain. In unfamiliar environments where you might have to lose and regain speed promptly, the 800cc motor is a real ally.
There's little need to rev the motor high to achieve the required results for the majority of the time, but the discernable increase in horsepower at around 6000rpm is well worth sampling from time to time just for the extra thrill it brings. Our test bike was fitted with the optional Akrapovic sport silencer which gives the twin a fruity, yet inoffensive roar to heighten the excitement still further. It really is a lovely engine with its obedience at any speed and rpm being of real benefit.

It's not perfect mind you and light, high-frequency vibes that can occur when you're not more committed to the throttle may be seen to spoil things a little for fans of total civility. Fussier types may also detect the lateness of the clutch bite and slightly abrupt pick up from a closed throttle caused by flawed fuelling. It's only in town that they're really apparent, and I might add that though I noticed the throttle glitch at the start of my testing, it seemed to 'disappear' later, suggesting it's related to a particular riding style which some might not notice at all. In any event neither is an issue I'd regard as serious in any way.
Another thing time on the bike did reveal though, is some slight compromise to comfort after an hour or so of riding. Again it's not what I'd call worrying in any way, and as the issue of comfort is so subjective anyway, it may well not affect other riders as it did me ever so slightly. Even so, it's perhaps worth noting that after the BMW's useful instrument-mounted stopwatch had gone past the sixty minute mark I started to shift around in the seat a little looking for relief. If I got off the bike, or even just stood up on the footrests for a few seconds that normally sorted things enough.

But if I was interested in buying an F800R I'd take it for a longer two hour non-stop run to see if matters became worse - after all, the excellent fuel economy of around 50-60mpg allows such lengthy continual stints. Bar that, I found the bike pretty easy on the body. Of course its naked nature means it gets quite breezy at prolonged motorway cruising speeds, even if you can actually use the wind under your chest to support you and rest your arms and neck. The small fly-screen on our test bike did assist matters, and given the sportier intent of what BMW calls its 'mid-sized dynamic roadster' perhaps these criticisms aren't really too appropriate anyway. Neither the seat nor the lack of protection reduced my smiling at any time.
I was never bored on the F800R, which in itself says a hell of a lot. But if I ever needed some additional interest then the on board computer with its array of information on current and average fuel consumption, remaining range, and average speed always proved helpful. It's one of many factory-fit options available for the bike to make it even more purposeful than it is already.

BMW says the F800R is more likely to sell much better in mainland Europe where machines in this category are much more popular. However considering its qualities I'd say there's a chance UK sales could begin to catch up with those of our Euro cousins, just like they did with big adventure trail bikes a while back.

I'd see the German roadster's closest rivals are other non-Japanese machines like the similarly-priced Triumph Street Triple, Ducati Monster 696 and Aprilia Shiver 750. Like the BMW they have a slightly rarer and classy appeal that gives them a chance to stand out more and offer more fulfilling ownership.

Source articlesnatch.com