BMW R100S Willi Michel Racer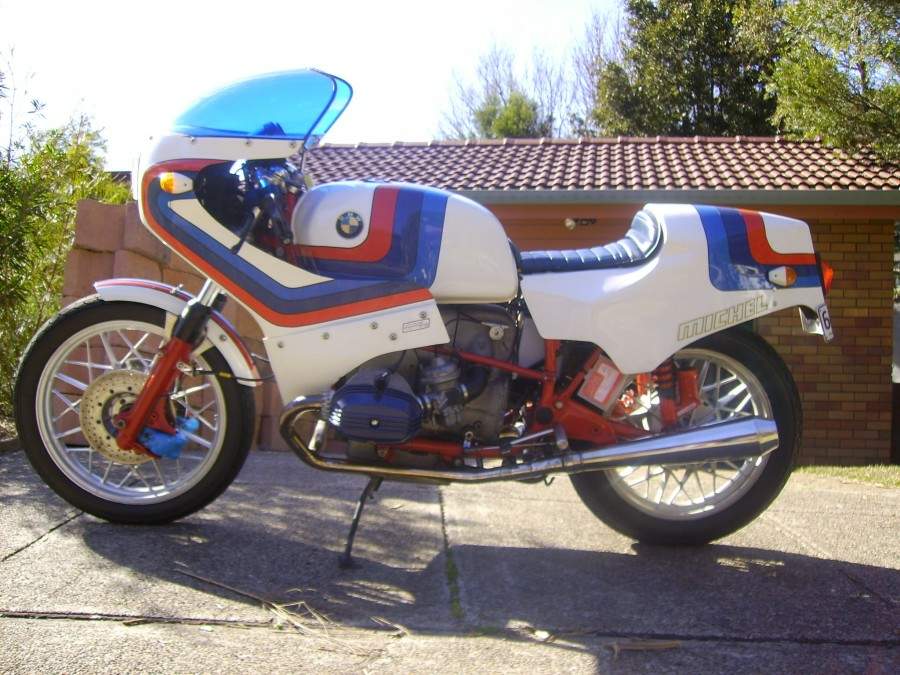 Willi Michel was a BMW factory race car driver that did some wild things with cars and bikes when he retired. He only made a very small number of bikes (less than 20).
The Willi Michel cafe racer could only be purchased through BMW dealers in either road or full race specification, and it was more expensive than a new R100RS. This is a road version, which came with lights, indicators, etc. It has 44mm valves, ported and polished heads, 336 race camshaft, close ratio indexed gearbox, lightened and balanced flywheel, frame bracing, Willi's own 3/4 race fairing and single ducktail seat.