Cagiva Elefant 906 SP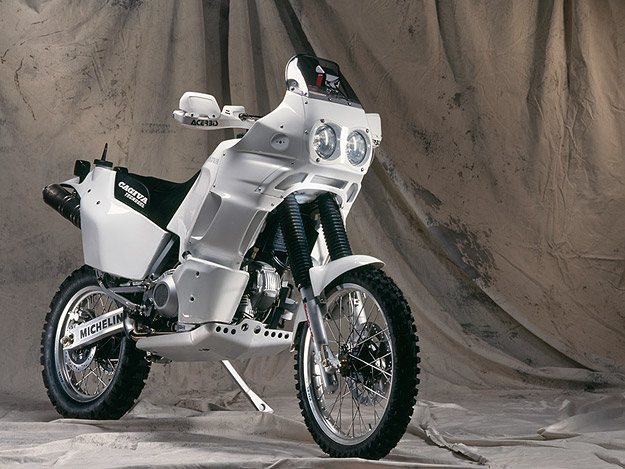 Cagiva enlisted Roberto Azzalin's CH Racing to develop this Elefant 906 SP, with the 906-spec motors prepared by the race department at Ducati. Special parts included competition pistons and con rods, and a clutch reinforced to cope with 500-mile race days. Cagiva got the formula right: Edi Orioli won the Dakar twice, in 1990 and 1994, on an Elefant.
This particular works racer was ordered in the mid 90s by Warren Fraser, the Australian Ducati importer, and was probably earmarked for the Australian Safari. But it never turned a wheel, and ended up in the back of a warehouse until a few years ago, when it was sold to a local collector.